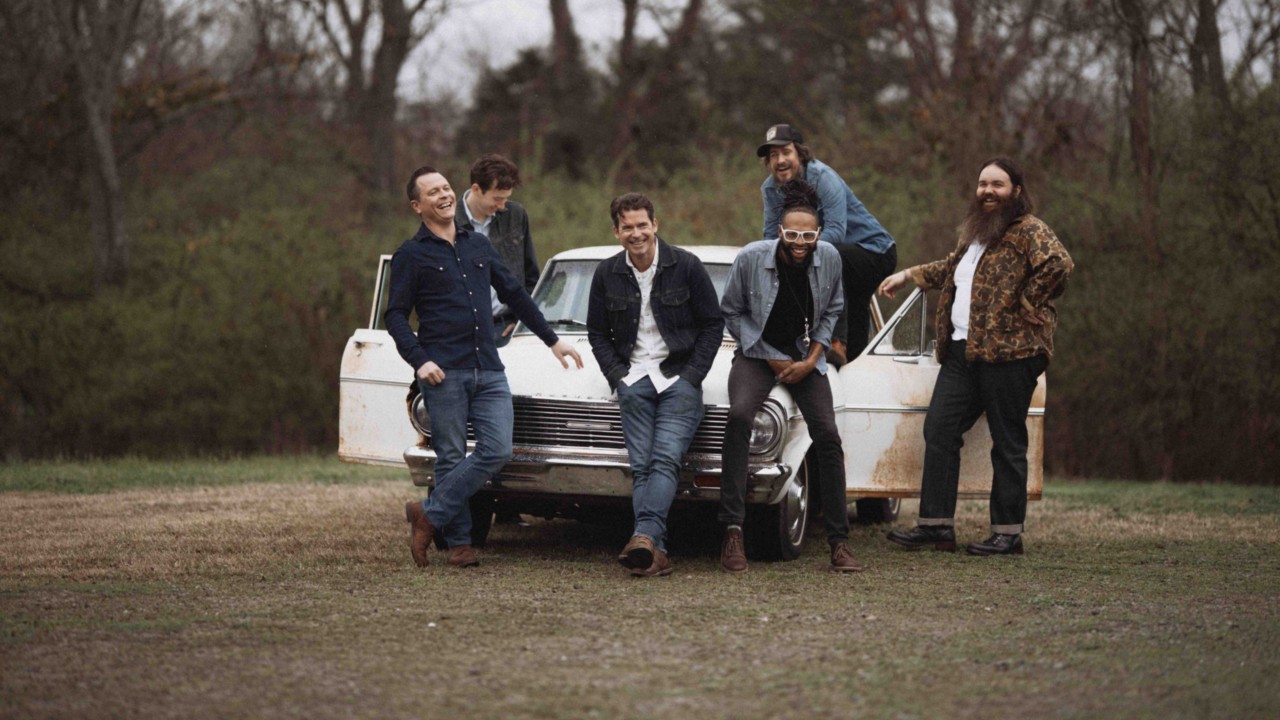 Old Crow Medicine Show Announces Seventh Studio Album, 'Paint This Town'
Today, Old Crow Medicine Show announces Paint This Town, the band's seventh studio album releasing April 22, 2022. Paint This Town is a return to form for Old Crow Medicine Show, showcasing their ability to merge profound introspection with the rapturous string band revival sound. The album is their most incisive body of work to date and shines a light on the darker aspects of the American experience with character-driven songs underpinned by the band's vision for a more harmonious future.
Pre-order Paint This Town on limited "Aurora Sky" vinyl here.
The band also shares a music video for the album's title track "Paint This Town," a swinging anthem that fully embodies the band's carefree troublemaking over the last two decades. The video was directed by Travis Nicholson and turns back time to show younger versions of the band's six members.
"This song is about growing up in a small town, and having to make fun wherever you could find it," explains bandleader Ketch Secor. "Our band has always drawn its inspiration from those elemental American places, where water towers profess town names, where the Waffle House and the gas station are the only spots to gather; this is the scenery for folk music in the 21st century. And the John Henry's and Casey Jones of today are the youth who rise up out of these aged burgs undeterred, undefeated, and still kicking."
Old Crow Medicine Show is currently on tour and will return to the Ryman Auditorium for their annual New Years Eve performances on December 30 and 31. Find a full list of tour dates below or at www.crowmedicine.com/tour.
Old Crow Medicine Show Tour Dates:
December 10 – Nashville, TN @ Grand Ole Opry
December 11 – Nashville, TN @ Grand Ole Opry
December 16 – Kansas City, MO @ Uptown Theater
December 17 – Newkirk, OK @ 7 Clans Casino
December 27 – Greenville, SC @ The Peace Center
December 28 – Knoxville, TN @ Tennessee Theatre
December 30 – Nashville, TN @ Ryman Auditorium
December 31 – Nashville, TN @ Ryman Auditorium