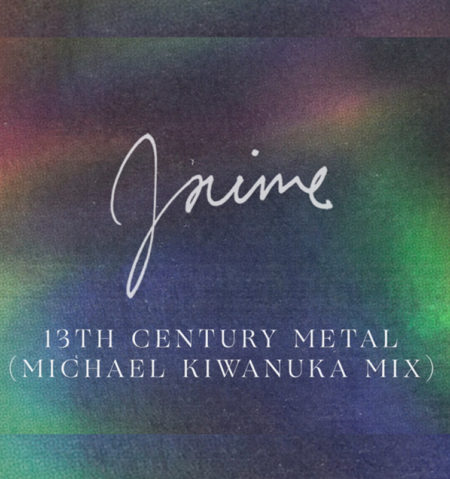 Michael Kiwanuka's Mix of Brittany Howard's "13th Century Metal" Is Out Today
Today Michael Kiwanuka's mix of Brittany Howard's "13th Century Metal" is released. With his first-ever mix for another artist, the acclaimed British artist brings an irresistible Afrobeat-inspired groove to the song, which is from Howard's GRAMMY-nominated debut solo album, Jaime.
Michael Kiwanuka says, "I was so excited to get to work on this project as I've always been a big fan of Brittany's music. Knowing this particular track and being such a fan of her voice, I wanted to not meddle with her voice, and then to make it front and center. She sounds so victorious when she sings and speaks, so the music I made was governed by that."
The New York Times hailed "13th Century Metal" as "a roller-coaster of a spoken-word rant that's part self-help exhortation, part sermon." Pitchfork observed, "Amid the noise and chaos, Howard shows that love can be the most radical tool of resistance."
Howard is currently nominated for five GRAMMY Awards, bringing her total career nominations to 16, with four wins. Jaime is nominated for Best Alternative Music Album. Three different songs from the album have been nominated in three different genres. "Stay High" earned nods for Best Rock Performance and Best Rock Song. "Goat Head" is nominated for Best R&B Performance and "Short And Sweet" for Best American Roots Performance.