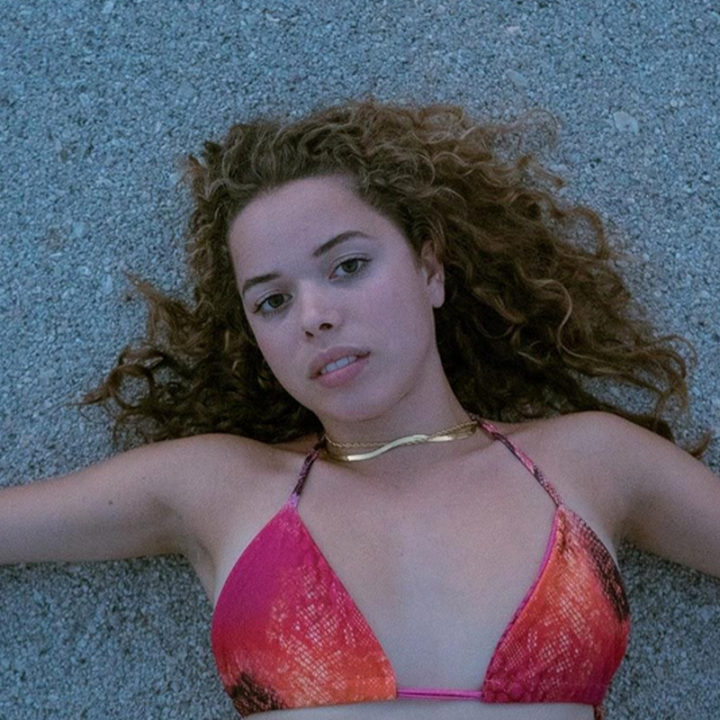 New Nilüfer Yanya EP 'Feeling Lucky?' Out Today
Nilüfer Yanya has today released her brand new EP Feeling Lucky? – the first new body of work since her critically acclaimed debut album Miss Universe was released in 2019. Yanya has also revealed the video for EP track "Same Damn Luck" which was directed by sister Molly Daniel in Greece this summer.
The EP's lead single "Crash" was produced by label mate Nick Hakim and premiered as Annie Mac's Hottest Record in the World live on BBC Radio 1 in October. The EP's "Same Damn Luck" was co-written and produced with Domino Recordings artist, Will Archer, while Londoner Bullion provides production on "Day 7.5093". Speaking about "Same Damn Luck", Yanya said: "I hadn't quite escaped what I thought I previously had. A personal reminder in the form of a pop ballad that the past is never that far away and will regularly come back to haunt you." Commenting on the video, she added, "The task was to keep our eyes and ears open at all times while drenched in sunlight and sweating and squinting. We chose a place which is beautiful yet understated and made sure to pack all the cameras we collectively owned. Improvisation was the key here although extensive mapping was vital."
The Feeling Lucky? EP centers around ideas of unpredictability and change. Yanya explains: "One of the songs had the theme of luck in it as a concept but then I realised they all do. That got me thinking about luck in general; good and bad. Things out of our control and things in control of us, how often we put acts and happenings down to the fortune of good luck or bad luck when things exceed our expectations or don't go according to plan."
The track 'Day 7.5093' was previously performed live for the first time on Yanya's NPR Music Tiny Desk (Home) Concert in July and released on Bandcamp for 24 hours only as part of the democracy fundraiser Good Music To Avert The Collapse of American Democracy Comp alongside tracks from David Byrne,  Arcade Fire, Yoko Ono and The War On Drugs on 2 October.
Nilüfer Yanya's debut record Miss Universe was named one of the best albums of 2019 by Pitchfork, Billboard, Stereogum, Consequence of Sound, The Guardian, MTV, Noisey, The Independent, Paste, Under the Radar, Dazed, CLASH, and more. NPR Music named her their #3 Best New Artist of 2019, behind only Billie Eilish and Maggie Rogers.
Listen to Nilüfer Yanya's new EP Feeling Lucky? here.