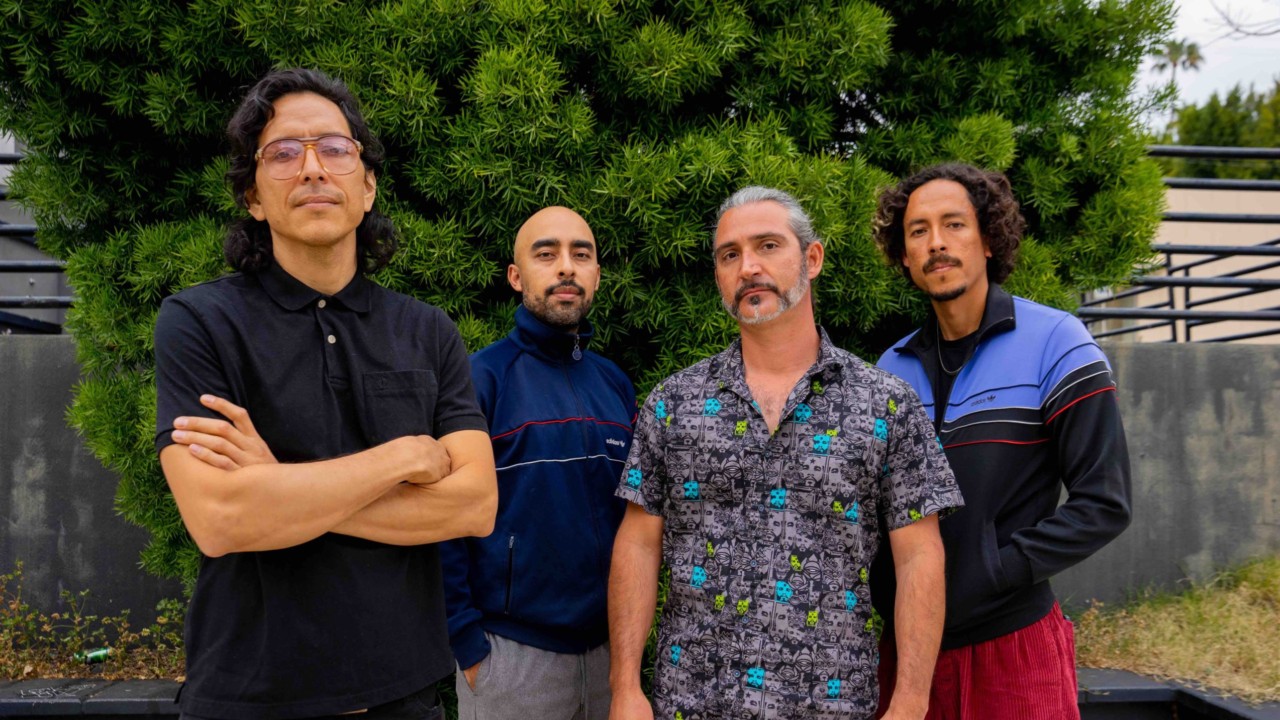 Chicano Batman Release New Songs and 7″ Alongside Music Video
Chicano Batman release two brand-new tracks today, single "Dark Star" and its psychedelic B-side "Pastel Sunrise." The songs, which mark the LA band's first new material since their universally acclaimed 2020 album Invisible People, were both produced by Grammy-nominated producer John Hill (Portugal. The Man, Santigold, M.I.A.).
Order the translucent sea blue and opaque custard yellow 7 inch vinyl bundle here.
"Dark Star" comes alongside an incredible video directed by Anders Ericsson."I suggested Anders Ericsson to direct the 'Dark Star' music video after enjoying his surreal direction for a Deerhoof music video," says the band's guitarist/keyboardist Carlos Arévalo. "I liked the perceived subjective nature of his work and how the visuals could stand on their own without the music if it was taken away. His playful and beautifully strange style immediately compelled me to look him up on social media because I was convinced he should direct our next video. Thankfully, he was game and the results are a piece in which he summarizes as : 'Everybody feels lonely, squished by the world. Always compromised by big forces above us. How/Where to connect with others? When to leave your silo?'"
The "Dark Star" video premieres today on The Fader, who wrote, "Chicano Batman's sound — a blend of popular and niche tropes filtered through the lens of the Brazilian psyche-rock movement Tropicália — is nothing if not a loving and lively collage."