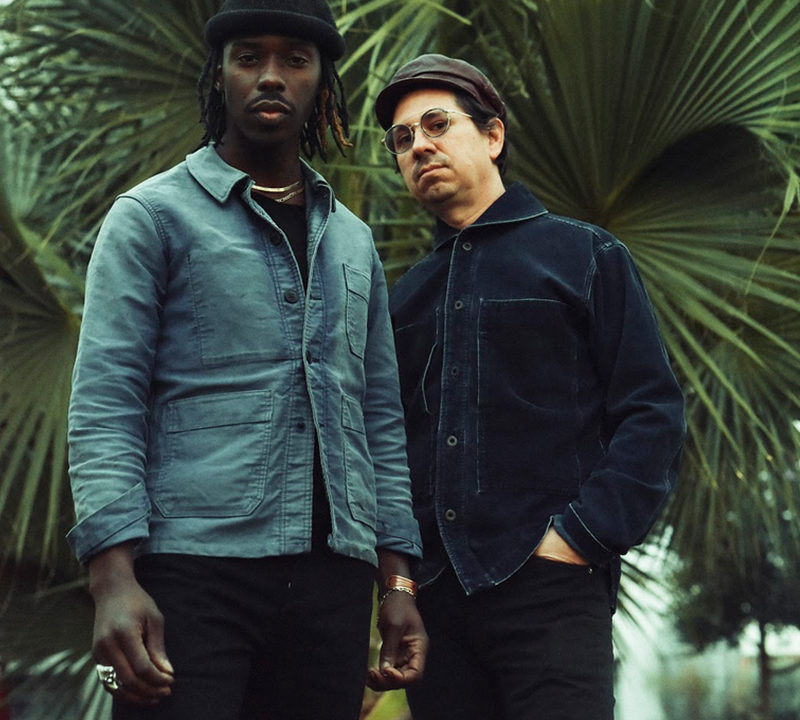 Black Pumas Cover The Kinks' "Strangers" for Film 'Life In A Day 2020'
Black Pumas will cover The Kinks' "Strangers" featuring Lucius for the trailer of YouTube feature length documentary Life In A Day. The trailer will have its broadcast debut on CBS in the final lead-up to this Sunday's Super Bowl.
"To me, 'Strangers' has a really interesting way of cutting through straight to the soul," says Black Pumas frontman Eric Burton. "I had such a good time inhabiting this honest reflection on love lost and the triumph that is a resilient human spirit."
"I think this is one of the most thoughtful records I have ever done," adds producer Adrian Quesada. "We wanted to show the original 'Strangers' its due respect.  We really tried to honor the song and its timeless lyrics. The Lucius vocals gave the song another dimension, and I only wish we could have recorded with them in person."
After premiering at the Sundance Film Festival earlier this week, Life In A Day 2020 will launch for free Saturday, February 6 on the film's YouTube channel.
The "Strangers" cover produced by Black Pumas, featuring Lucius, was specially created for the Life In A Day 2020 trailer. The full song is available to stream on YouTube Music and other music streaming platforms, and a behind-the-scenes featurette of the making of the song is also available on YouTube.
ABOUT LIFE IN A DAY 2020:
On July 25, 2020, people all over the world filmed their day and uploaded their footage to be considered for inclusion in the final feature-length documentary. Directed by Academy Award-winning director Kevin MacDonald (The Mauritanian, One Day in September, The Last King of Scotland), and executive produced by Ridley Scott (The Martian, Gladiator) and Kai Hsiung (Lords of Chaos), "Life In A Day 2020" is composed entirely of selected contributions from participants, and showcases just how extraordinary life can be on an ordinary day.
Life In A Day 2020 is directed by Kevin Macdonald with Ridley Scott and Kai Hsiung serving as executive producers, and Jack Arbuthnott and Tim Partridge as producers. The documentary is produced by RSA Films in association with Flying Object.