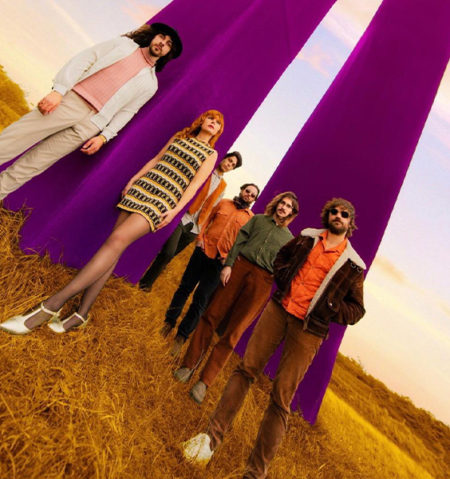 Altin Gün Release New Single & Music Video Today
Altin Gün, the Amsterdam-based band, return today with their hypnotizing new single "Ordunun Dereleri." The track is the first single off their forthcoming new album, Yol, coming in February, and follows the band's 2019 LP Gece, which earned a Grammy nomination for Best World Music Album. "Ordunun Dereleri" is out now alongside a B-side of a brand-new instrumental track "Bir Of Çeksem", available for pre-order now as a 7inch.
"Ordunun Dereleri" is a reimagining of a traditional Turkish folk song, a classical love story about two doomed lovers, and showcases the band's shift towards a synth-driven Europop sound. Mysterious and atmospheric, the track features down-tempo electro beats, majestic synths and Erdinç Ecevit's yearning vocals of unrequited love. The track comes accompanied by the band's very first narrative video, a gorgeous clip shot in the Netherlands.