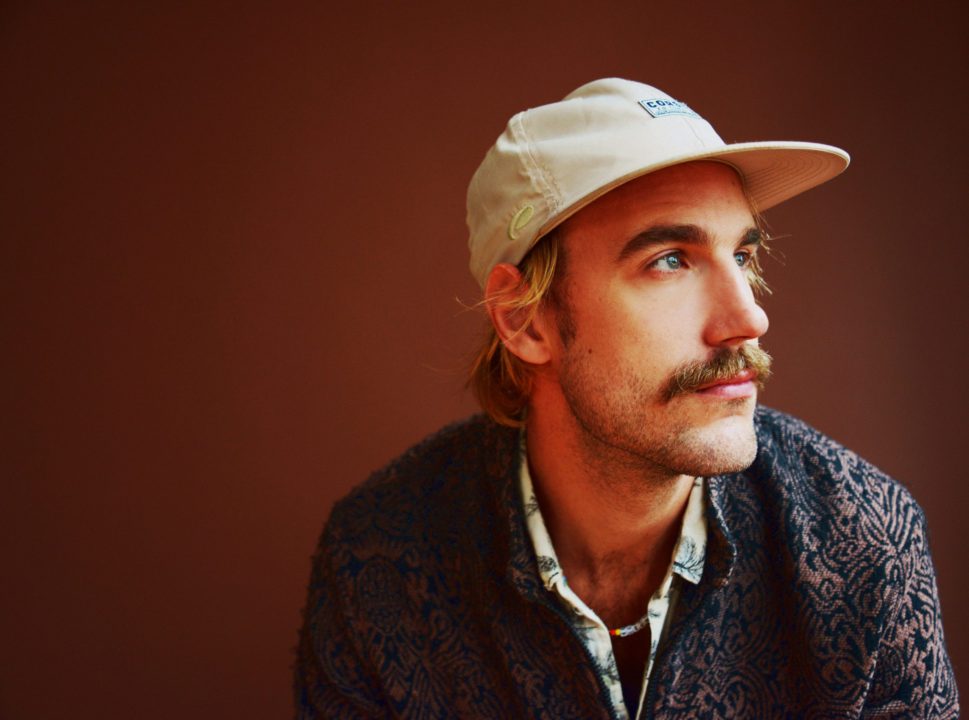 Rayland Baxter
Rayland Baxter covering Mac Miller can seem incongruous at first. The eclectic Nashville singer-songwriter appears to inhabit an entirely different sphere from the hip hop sensation. Baxter first discovered Miller in 2016 at Okeechobee Music Festival, where both artists performed. After his set, Baxter wandered around the festival grounds and he stumbled upon Miller's set. Baxter was instantly captivated and felt an overwhelming connection to the music.
As time passed, Baxter became more enchanted by Miller; by his lyrics, his musicality and most of all, his approach to and through life. Miller's uncanny knack for exploring deeply universal human themes, turning the mundane realities of everyday life into profoundly honest observations resonated with Baxter, as it did a global audience also struggling with common issues of love, depression, addiction and optimism. Although the two never met, Baxter was deeply inspired by Miller's music and frequently cited Miller as one of the major inspirations on Baxter's latest album, 2018's critically acclaimed Wide Awake.
On good mmorning, Baxter covered 7 of his favorite Mac Miller tracks – expanding on Mac's incorporation of jazz, R&B and funk, and adding his own folk and Americana influences. Baxter brought some of his favorite friends and musicians into the studio with him to help record, including keyboardist/guitarist Aaron Embry (Elliott Smith, Edward Sharpe and the Magnetic Zeros), drummer Eric Slick (Dr. Dog), and his own father, famed pedal steel guitarist Bucky Baxter (Bob Dylan, Steve Earle, R.E.M.).
Proceeds from the EP were donated to MusiCares' Mac Miller Legacy Fund, which aims to help young adults struggling with substance abuse. More info on the Mac Miller Legacy Fund is available HERE.
And what about Rayland's 2018 album Wide Awake?
Thoreau had Walden Pond. Kerouac had Big Sur. Rayland Baxter? He had an old rubber band factory in Franklin, Kentucky, and it suited him just fine. As one of the hardest-touring artists on the road today, Baxter's spent most of his professional life in transit, but ever since he was a kid, he dreamed of creative seclusion someplace lonely and isolated, somewhere he could sit still and devote his every waking hour to writing without interruption or distraction. When the opportunity finally presented itself in late 2016, the Nashville native pounced."I packed everything in my van and moved to Franklin for three months," says Baxter. "It was the fist time I ever got to be alone and focus solely on songs like that. All I did was write, write, write all day every day. I was obsessed."
By the time Baxter emerged, he'd penned more than 50 tunes and crafted a detailed blueprint for his spectacular new album, Wide Awake. Deftly produced by Butch Walker, the record infuses Baxter's easygoing, soulful sound with British Invasion melodies and rock and roll swagger, marrying lean, muscular songwriting with adventurous, inventive arrangements. It's a cutting, insightful collection, one that takes a sardonic view the violence, greed, and division that seem to define the modern American landscape. Rather than point a finger, though, the music holds up a mirror, offering a sober reflection of the times thoughtfully bundled in bright, infectious hooks. There's no judgment here, only keen observation, and Baxter implicates himself as much as his neighbor through it all."This is an album about decision making," he explains. "It's about being a human at the crossroads. Do I do good or do I do evil? Do I lie or do I tell the truth? Am I going to be happy or am I going to be sad? All of these questions and emotions are things I see in myself, and they're the same things I see in everyone else no matter where I go. We have this society where we're obsessed with celebrity and living on the top of the mountain," says Baxter. "But what's at the top? Maybe it's a lonely place to wake up."
While Wide Awake offers plenty of broad, wide-angle musings, some of its most arresting moments arrive bundled inside deeply personal memories and snapshots. The heartfelt "Everything To Me" is a tender tribute to family (Baxter's father Bucky, who played pedal steel with Bob Dylan and Ryan Adams among others, contributes to the record), and the laidback "Let It All Go Man" is a reminder that there's beauty in simply being alive.
"I actually started that song two years ago on a trip to South America," says Baxter. "I was sitting on the porch of a house in this little town in Colombia, and I was all alone playing a gut string classical guitar, just staring out at the ocean and the beach in the middle of the night. It made me realize how much unnecessary stuff we hold on to, all the grinding away we do chasing success and money and missing the big picture. It made me realize what an incredibly beautiful gift it is to be human."
That empty South American beach may have been a world away from the rubber band factory in Kentucky, but for Baxter, the effect was the same. The solitude offered a chance to observe, to reflect, to grow, to appreciate, and most importantly, to write.