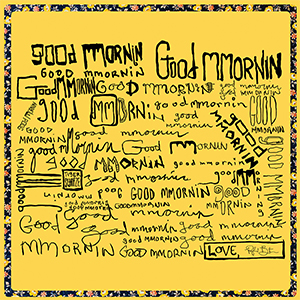 2019
good mmornin
"Objects In The Mirror"
"2009"
"Small Worlds"
"We"
"Brand Name"
"Cinderella"
"Come Back To Earth"
Rayland Baxter has released his Mac Miller tribute EP good mmornin including tracks "2009" and "Objects In The Mirror".
Rayland saw Mac perform at a festival years ago and fell in love with his songs. As time passed, Baxter became more enchanted by Miller; by his lyrics, his musicality and most of all, his approach to and through life. Miller's uncanny knack for exploring deeply universal human themes, turning the mundane realities of everyday life into profoundly honest observations resonated with Baxter, as it did a global audience also struggling with common issues of love, depression, addiction and optimism.
Ray is planning to donate a portion of the proceeds of this project to Musicares' Mac Miller Legacy Fund which is centered on youth with substance abuse issues.