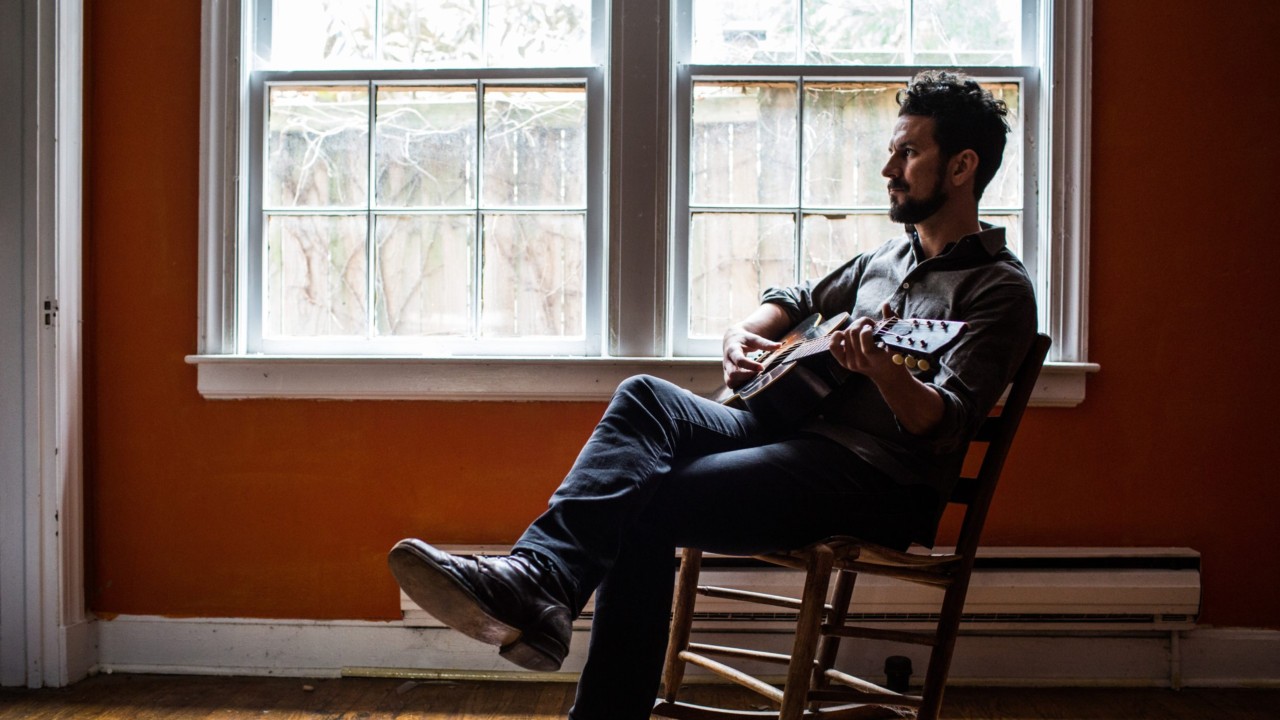 Gill Landry
For a meat and potatoes opening to his bio, Louisiana native, Gill Landry, is a singer-songwriter, multi- instrumentalist, adventuresome photographer, hitchhiking gentleman, self taught painter, shade tree mechanic, and then some. It would take a novel to tell his tale.  From hustling the streets of Paris to hitchhiking America on day labor and daydreams, he's slept beneath bridges with his brothers and in the beds of lordy estates. After cutting his musical teeth in New Orleans and chewing up half of America, he started writing songs about it; interpreting life from the curb up. He released his first solo album The Ballad of Lawless Soirez in 2007 on the Nettwerk label. 
Gill's fourth album Love Rides a Dark Horse is his second on the ATO label, but he is not new to the family. He's played guitar, banjo, pedal steal, and been a contributing songwriter in Old Crow Medicine Show since 2004. Although Gill's music is influenced by some of the same sources as Old Crow, from Dylan to old delta blues songsters, his music is very much his own. As one reviewer put it, "Landry's too sharp a storyteller, too tuned-in a craftsman, too real, to find himself on the wrong side of suspicion. Like John Prine or Steve Earle… Landry is down-to-business believable. His songs carry their own persona, and though they may be creepy and otherworldly at times and nasty and grubby at others, they're familiar while remaining at arm's length."
Following his critically acclaimed, self-titled 2015 album, Love Rides A Dark Horse reflects the better part of a year Landry spent picking up the pieces of a failed relationship. Touring and recording alone during this period, he wrote with unflinching honesty about depression and expectation and desire.
"Love and hate need each other for either to have meaning and I feel like it's the same way with people," says Landry. "I'd like to believe love always wins coming down the stretch—it just might not be the way you envisioned it. In my experience love often isn't what I expected and wouldn't be half as good if it was. That basically is what I wrote this album about. The dark horse is the unexpected winner."
Love Rides A Dark Horse breaks new ground for Landry with contributions from fiddler Ross Holmes (Mumford & Sons, Bruce Hornsby), keyboard player Skylar Wilson (Andrew Combs, Rayland Baxter), and drummer Logan Matheny (Roman Candle, Rosebuds). The songs spill over with gorgeous female harmonies by Klara Soderberg (First Aid Kit), Karen Elson and Odessa. Landry's own vocals are front and center with the arrangements built around his husky baritone, often calling to mind Leonard Cohen and Tom Waits.