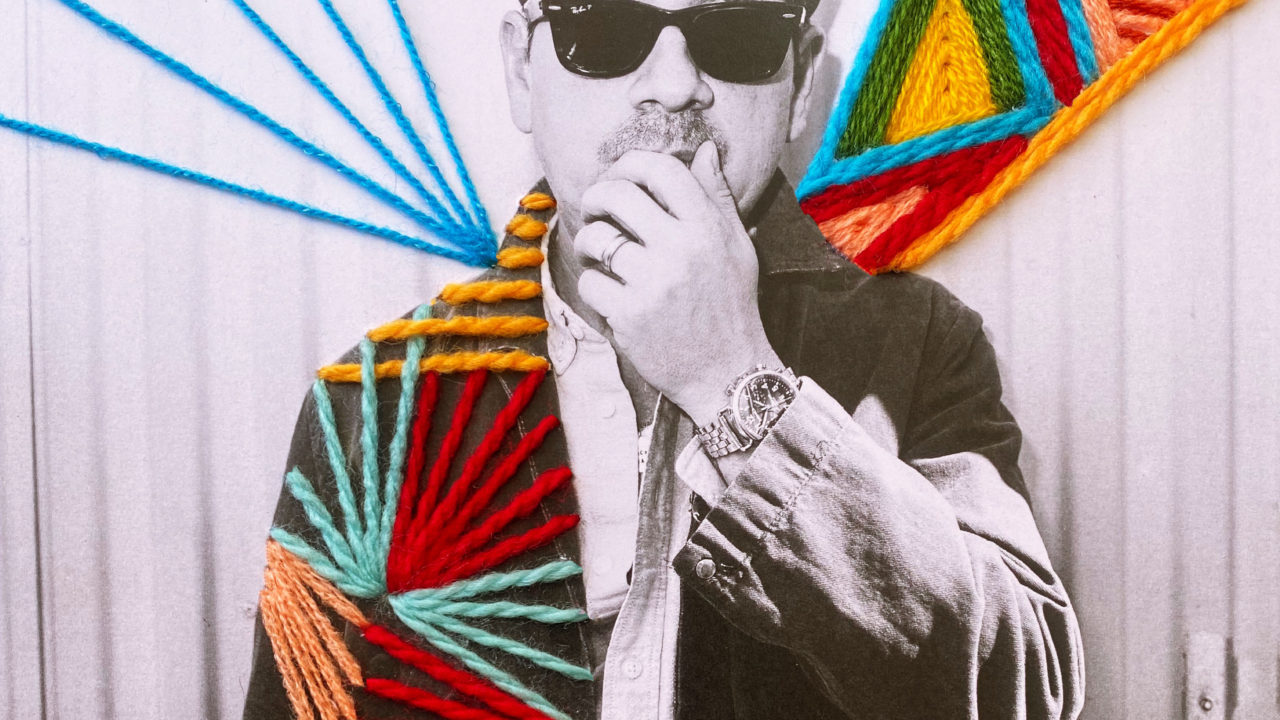 Adrian Quesada
Adrian Quesada had many unexpected guiding lights for his new album, Jaguar Sound. The groovy soundtrack to a long lost memory is equal parts 70s psych-pop and head-nodding soul grooves, but when fantasizing about the project during the early days of COVID, he found himself gravitating to the dusty loops and sample-based weed jams of legendary rap producer The Alchemist and the mesmerizing full band compositions of Italian film scores from the 70s. For fans of Quesada's early 2022 ode to Latin psych-soul, Boleros Psicodélicos, or his work with Austin neo-funk outfit Black Pumas, the interpolation of hip-hop ideas and movie cues is in line with his philosophy as an artist, and on Jaguar Sound, the disparate styles become inextricably linked as different accents of a common language.
Quesada's everyday life during the beginning of the pandemic, when he conceived and recorded Jaguar Sound, was soundtracked by artists like The Alchemist and cinematic masters like Morricone and Bernard Hermann, but, according to Quesada, "also a lot of incredible Italian and French composers and volumes worth of amazing Library Music that was made for TV and commercials." With this new project, Quesada showcases yet another impressive side of his artistry, channeling these different influences into an entirely new sound but one that sounds distinctly like his own work. Landing somewhere between Khruangbin, Lee Hazlewood, The Alchemist, and unheralded stars like Italian film composer  Nico Fidenco, Jaguar Sound proves that Adrian Quesada's most exciting attribute is his ability to find commonalities in unexpected places.
Speaking about the record now, Quesada recalls the early days of the COVID-19 pandemic, when everyone was unsure of the coming months and as such dove into time-consuming hobbies like bread-making. For Quesada's hobby, he chose rap beats and film scores. "I just rode my bike every single day and listened to The Alchemist. I'd come back home and crank out beats," Quesada explains. "Film scores and 70s library music have always played a big part in my musical language as they paint a cinematic picture without words and that is very much something I draw influence from."
"It eventually got to the point where I wanted to bring them to life in my own way and turn them into songs. I started setting some aside that matched thematically, and I began recording live instrumentation," he explains. To round out the record, Quesada recruited friends and collaborators to add additional textures, like Ikebe Shakedown, Neal Francis, Mary Lattimore, David Garza, and more.
The album got put on a brief hiatus when he began pursuing Boleros Psicodélicos, but the two albums arriving in such a short period of time speaks to Quesada's brilliance as a songwriter and a producer. The album's second track is filled with lush guitar lines, twinkling synths, and a dub-inspired drum groove so thick you can practically smell the weed smoke wafting across the studio. Quesada limits the jam to just a few instruments, but the subtle unfurling of additional sounds gives the song an unrelenting energy. It sounds like Madlib locked in a room with nothing but Italian library records and a sampler.
On "Fireflies," Quesada cooks up a grooving soul jam built around a shimmering organ and a bassline so funky you might think the composer recruited Bootsy Collins for a special cameo. The album's penultimate track, "DG On The Keys" could soundtrack a 60s noir film, effortlessly flipping between different tempos as Garza vamps on a perfectly placed Rhodes piano. Orchestral strings come wafting into the portrait, and before long we're sitting in on a jam session of epic proportions.
What makes Jaguar Sound so special is that it is reflective of a very particular moment in Quesada's life but carries with it an urgency that is universal. Few artists can translate personal, deeply felt emotions into reflections on life itself, but Quesada does just that here. "If I tried to make an album like this right now, it would never come out the same way. That's why I love it," Quesada says. It's a mixture of feelings, emotions, and ideas he brings to all his work, either as a bandleader, songwriter, or producer. "I find as I get older that sometimes I feel a responsibility to show the possibility to build bridges and coexist between different worlds," he explains. Jaguar Sounds is the Platonic ideal of that, an album that views different styles as different elements of the same compound. "Genres obviously help organize music for people to find, but the concept also tends to keep things segregated and makes it hard to keep an open mind for other sounds," he explains. "I want someone to discover something they normally wouldn't entertain."