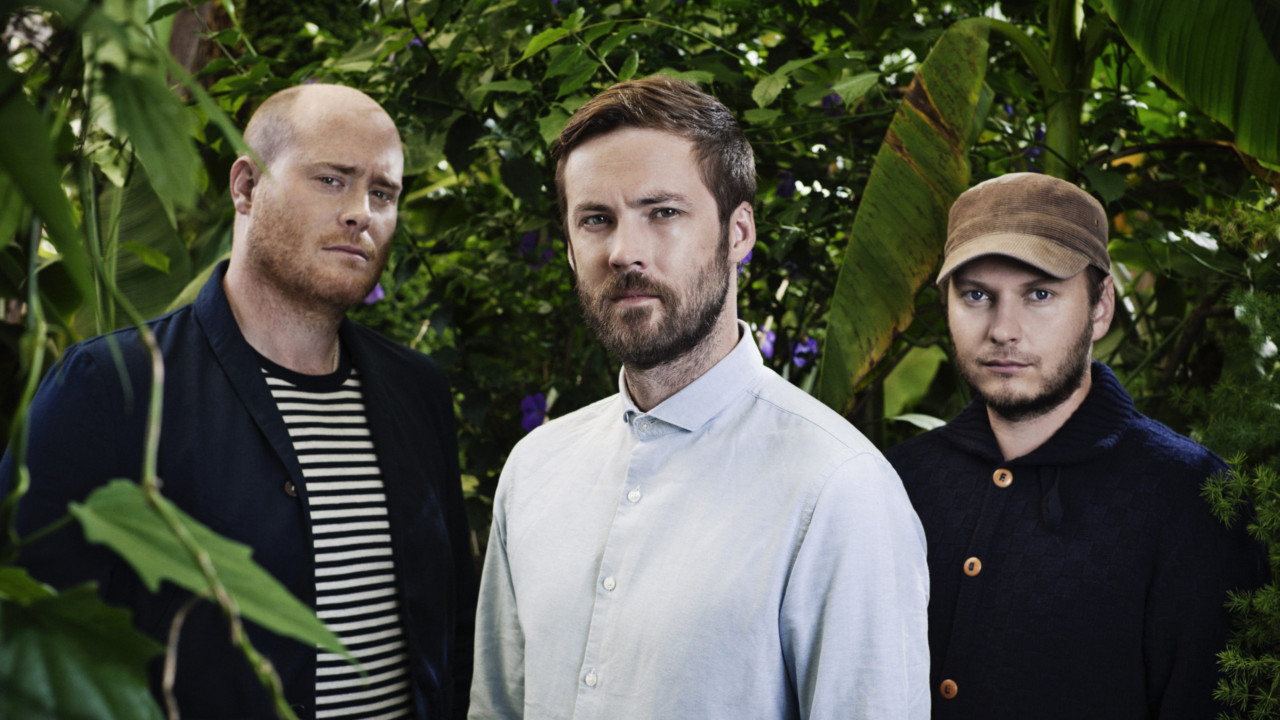 A Band of Bees
Get A Band of Bees' latest album Every Step's A Yes at the ATO Store.
---
"It's like starting all over again," says The Bees' songwriter (and guitarist and bass-player) Aaron Fletcher. "Only now we've got loads of fans and people who love us. And our own studio."
The Bees (known in the US as A Band Of Bees) are in a very good place, the best they've ever been in. Their new album Every Step's A Yes– their fourth in total – is the most focused and most complete record they've ever made. Following the successful European release of Every Step's A Yes, The Bees recently signed to ATO Records, who will be releasing the record (with four new tracks not available on the original UK release) in the US on November 8th. It will also be available on vinyl for the first time, including a bonus 10″.
The one-time Mercury Prize nominees have just finished a round of European dates supporting Fleet Foxes, which were, in their own words, among the best gigs they've ever played. A recent hometown show in Ventnor on the Isle Of Wight went so well the band felt completely reborn. Something significant has happened almost without them noticing.
There have been appearances alongside Pink Floyd and the Incredible String Band at the Syd Barrett tribute night in summer 2007 and Paul travelled to LA to produce What Will Be for Devendra Banhart. The band changed. Everyone slowed down – the dynamics of the group began to shift.
Paul and Aaron had shared a house for seven years, but in 2008 Aaron moved out – just down the road – and they both felt the change. "The flame got brighter," is how he describes it. Aaron took to writing song in his kitchen with Tim Parkin playing his new double bass. "It was very chilled out," Tim laughs.
"We used to get stressed making sure everyone was together at the same time," says Paul. "Sometimes we'd not record because someone didn't turn up. Now if you want to be involved, get involved…"
Aaron and Paul have taken their time, worked hard on what they do and become two of the very best songwriters around. All the new tracks were complete pieces before they ever got near a mixing desk and what has emerged are a string of beautifully realized songs, the most mature and affecting things they have ever written.
"The last two albums were exercises in creative writing," Paul says. "These songs are all much more emotionally direct. I was thinking of those Joe Boyd productions – Nick Drake and Fairport Convention, Incredible String Band, John and Beverley Martyn…"
For Aaron the goal was clear – he wanted to write a "universal song." What he delivered was "I Really Need Love," a stunning, uplifting song built on the push and pull between two really simple chords.
"'I Really Need Love' has the potential to be our biggest song," Paul says.
As a whole the album is lit with head-bursting, hand-raising positivity. It's right there in the title. "The only answer is yes," Paul says. "There's really nothing bad that's happened to us – how could it have when we've ended up in this great place?"
"Over the last few years we've learnt a lot about music and what it means and the power it has," Paul says.
Aaron nods his head and laughs. "We're like this mystical band – always bubbling under. But it's time for us to come over the top now. It's time to be massive and mystical."
"Every Step's A Yes is mellow and spaced-out. Band leader Paul Butler, having spent time away in the Amazon and working with Devendra Banhart, seems to have internalized the feel of bossa nova and samba. These songs showcase a gentle melodicism as akin to Gilberto Gil as it is to Pink Floyd's "Arnold Layne". I guess the simplest term for it would be psych-folk." Pitchfork