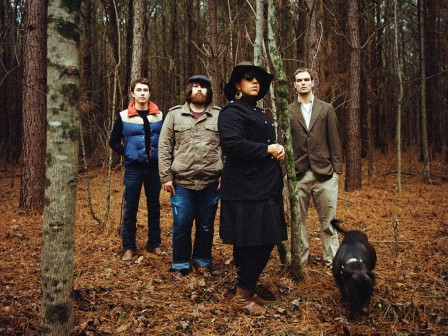 _______________________________________________________
Alabama Shakes' debut studio album Boys & Girls is now available everywhere.
Download Press Photo
Download Complete Bio 
Download Cover Art
Boys & Girls, the full-length debut album from Alabama Shakes, will be released in North America on April 10 by ATO Records. Rough Trade will release it internationally on April 9. Fans can stream the album's first single, "Hold On."
Alabama Shakes – comprising vocalist/guitarist Brittany Howard, guitarist Heath Fogg, drummer Steve Johnson and bassist Zac Cockrell – began playing together when they were in high school. Ben Tanner assists on keyboards.
NPR's Ann Powers called Howard, now 23, "a young woman living in the now, wrapping her arms around a tradition without letting it carry her away" while villagevoice.com noted: "Her rollercoaster- like delivery makes her vocal melodies themselves lyrical—they tell stories and convey eternal truths, beyond even the plaintive narratives embedded in her words."
Alabama Shakes' Official Website
Alabama Shakes' Facebook Page
Alabama Shakes' Twitter page