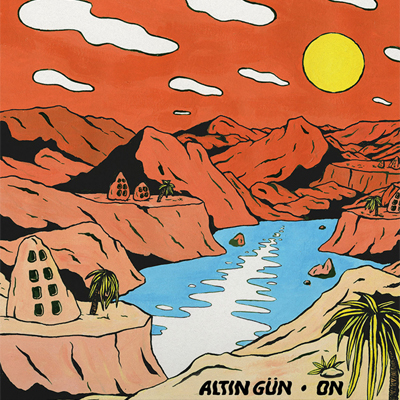 2019
On
Tatli Diller Güler Yüze
Kirsehirin Gülleri
Goca Dünya
Halkali Seker
Caney
Sad Olup Gülmedim
Cemalim
Çiçekler Ekiliyor
Kaymakamin Kizlari
Seker Oglan
Turkish psych folk band Altin Gün are easy to fall in love with. The band, which hails from Amsterdam but comes from various backgrounds (Turkish, Indonesian, Dutch) create music that opens doors between traditional Turkish folk songs and psych on their debut album On.

Altin Gün was inspired by founder and bass player Jasper Verhulst's deep passion for Turkish folk and psychedelia. "The songs come out of a long tradition. This is music that tries to be a voice for a lot of other people," he explains.

While most of the material they present has been a familiar part of Turkish life for many years – some of it associated with the late national icon Neşet Ertaş – it's never been interpreted like this before. This music is electric Turkish history, shot through with a heady buzz of 21st century intensity, filled with funk-like grooves and explosive psychedelic textures.