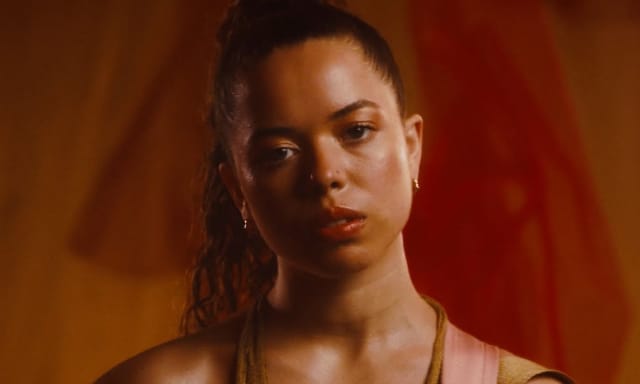 Nilüfer Yanya Releases "The Dealer" Video; North America Tour Launches At Coachella This Week
Following the release of her sophomore album PAINLESS, London artist Nilüfer Yanya shares the visuals for "the dealer." Doused in flashes of blue and red light, Nilüfer performs the song with kaledoscopic edits and ends with clips of the artist cleansed by rainfall.
PAINLESS, which garnered Best New Music from Pitchfork, see's Nilüfer at her most direct and open yet. The title comes from a grown understanding that pain isn't always a negative thing, while also experiencing a freeing kind of joy while making this record. The 12-track album features "anotherlife," which arrived with a music video directed by Molly Daniel in Sri Lanka, "stabilise" and "midnight sun", which Nilüfer recently performed on The Tonight Show Starring Jimmy Fallon.
Nilüfer Yanya just wrapped up the European dates of her 2022 world tour and begins the North American leg with her performance at Coachella next week. Tickets are on sale now HERE.