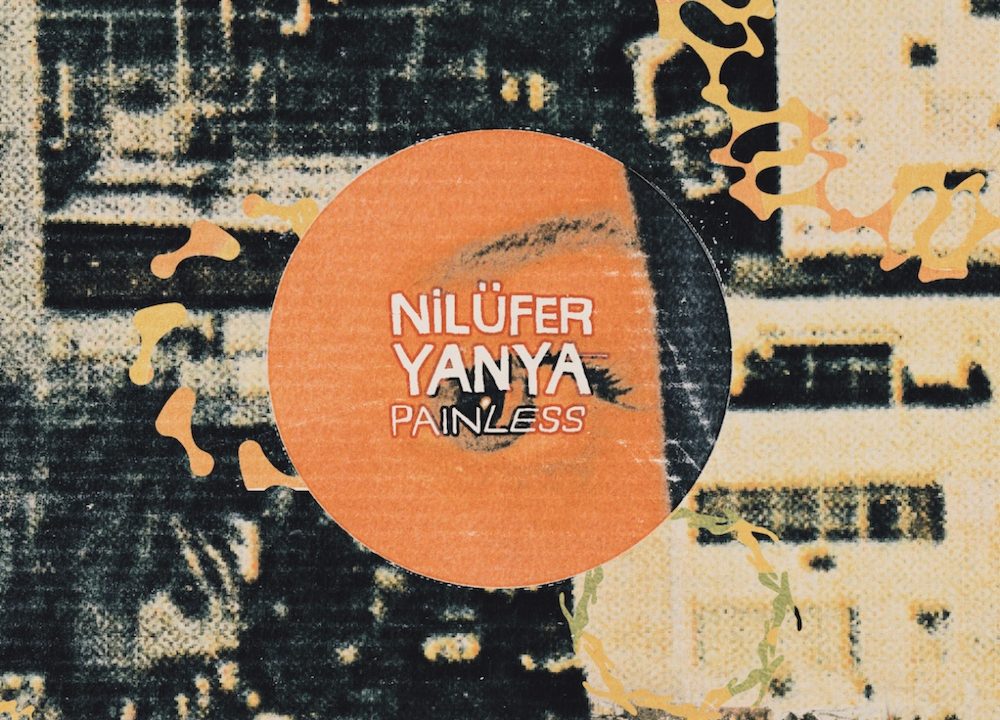 Nilüfer Yanya Releases 'PAINLESS (Deluxe Edition)'
Today, Nilüfer Yanya releases the deluxe edition of her critically acclaimed sophomore album PAINLESS via ATO Records. Alongside the release, Nilüfer shares performance videos for two of the reimagined songs "shameless" and "chase me," that are included on the deluxe. The deluxe album also features a reworked version of "midnight sun," remixes of "midnight sun" from Sampha and King Krule, and Nilüfer's cover of PJ Harvey's "rid of me."
PAINLESS has consistently been celebrated as one of 2022's most outstanding albums. It has been ranked among the year's best by NPR, The New York Times, Pitchfork, Vulture, The Ringer, Paste, Stereogum, Uproxx, AV Club, Consequence, Gorilla vs Bear and more. Nilüfer also recently performed six songs off the project in a "From The Basement" special, produced by Nigel Godrich.
Upon its release, PAINLESS garnered a Best New Music stamp from Pitchfork. The album features the stand-out tracks "anotherlife," "stabilise" and the original version of "midnight sun," which Nilüfer performed on The Tonight Show Starring Jimmy Fallon. With PAINLESS, Nilüfer runs head first into the depths of emotional vulnerability. The album was recorded between a basement studio in Stoke Newington and Riverfish Music in Penzance with collaborator and producer Will Archer, DEEK Recordings founder Bullion, Big Thief producer Andrew Sarlo, and musician Jazzi Bobbi. PAINLESS follows her renowned 2019 debut album Miss Universe and her 2021 EP Feeling Lucky?, which further explored Nilüfer's fascination with '90s alt-rock melodies and drew on themes of resentment, her fear of flying, and the concept of luck.
Listen to PAINLESS (Deluxe) and watch the videos for "midnight sun," "shameless" and "chase me" above.
What the press is saying about Nilüfer Yanya:
"The magnificent PAINLESS is so well paced that one of the peak musical moments of the year comes at its direct center"
New York Times 'Best Albums of 2022 – Lindsay Zoladz'
"filling its tracks with brooding, grungy rock that masterfully honors the quiet darkness of her work."
NPR 'The 10 Best Rock Albums of 2022'
"Consider it a talisman for a new decade of misinformation, paranoia, and emotional spiraling."
Pitchfork '100 Best Albums of 2022'
"a seemingly unending pile of hooks that have a way of getting under your skin"
Stereogum '50 Best Albums of 2022′
"The excellent second album by Londoner Nilüfer Yanya stands out… the 12 songs on PAINLESS have soul and mood as well as a crisp indie rock tension."
Vogue 'Best Albums of 2022'
PAINLESS (Deluxe)
LISTEN: https://ffm.to/painlessdeluxe
"midnight sun" (reflects)
WATCH: https://youtu.be/dWx3eYmKgtU
"shameless" (reflects)
WATCH: https://youtu.be/ptvJ0k2F1Ao
"chase me" (reflects)
WATCH: https://youtu.be/6STjDHyNsyg