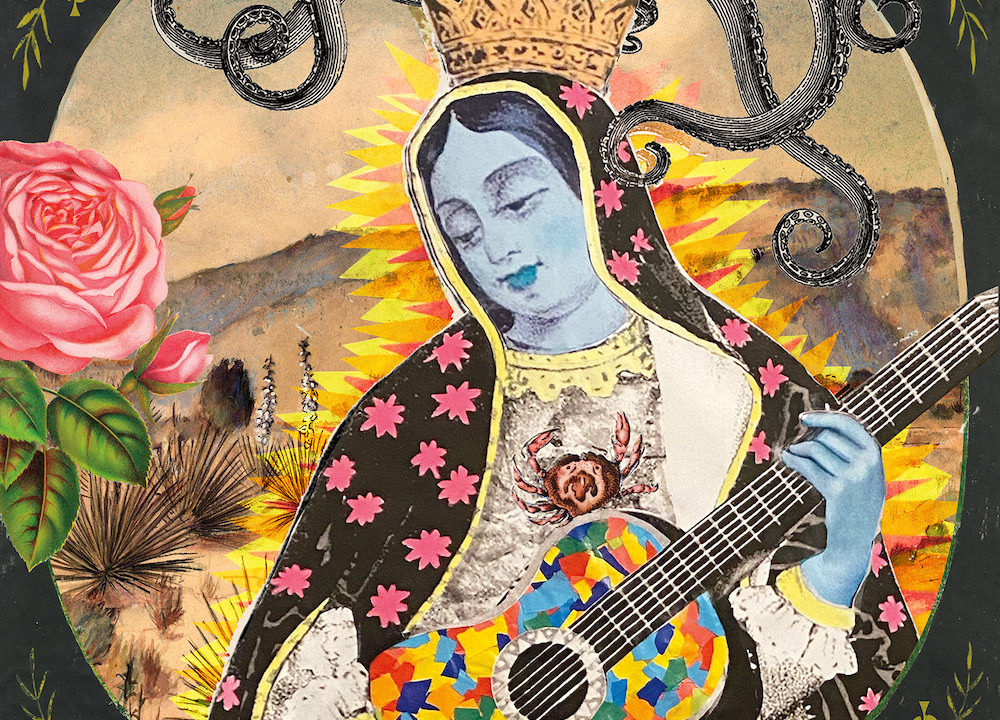 Cordovas Announce Freewheeling Country Rock Album The Rose of Aces, Out 8.11
Today, Cordovas announce the release of their fourth studio album, The Rose of Aces, released via ATO Records on August 11. Produced by Cory Hanson (Drag City, Wand, Ty Segal), the album is a timeless set of free spirited country rock, from the band led by singular storied singer-songwriter and mystic classicist, Joe Firstman. Presave the album HERE.
Cordovas also announced they are hitting the road, with a headline tour with dates across Europe and the US. through June, July, August and October 2023, with shows at iconic Garcia's At The Capitol Theater in Port Chester, NY and a celebration of the album's release on August 11 at the Fox Theatre in Boulder CO. Tickets are on sale now, please visit http://cordovasband.com for more information.
Today Cordovas released, "Fallen Angels of Rock 'n' Roll," a freewheeling song that fans will have heard live for years, a road tested wistful ode to "the  friends back in the day who didn't make it." Says Firstman, adding, "the important part is don't forget what music does for you. It can make you sad, it can make you happy, it can remind you of a better time." The song was premiered by Bluegrass Situation HERE, listen to the song HERE and watch the music video HERE.
US HEADLINE DATES INCLUDE:
Thu-Jul-20-23 – Venice Beach, CA – Venice West
Sat-Jul-22-23 – San Diego, CA – Casbah
Mon-Jul-24-23 – Felton, CA – Felton Music Hall
Wed-Jul-26-23 – Sacramento, CA – Folsom Hotel
Thu-Jul-27-23 – Healdsburg, CA – Little Saint
Sat-Jul-29-23 – Camino, CA – Delfino Farms
Fri-Aug-11-23 – Boulder, CO – Fox Theatre
Sat-Aug-12-23 – Denver, CO – Ophelia's Electric Soapbox
Sun-Aug-13-23 – Fort Collins, CO -The Aggie
Wed-Aug-16-23 – Indianapolis, IN – HI-FI
Thu-Aug-17-23 – Hamilton, OH – RiversEdge Amph.
Fri-Aug-18-23 – Harrisburg, PA – Harrisburg Midtown Arts Ctr
Sun-Aug-20-23 – Morristown, NJ – The Homestead
Tue-Aug-22-23 – Port Chester, NY – Garcia's
Fri-Aug-25-23 – Evanston, IL
Fri-Oct-13-23 – Roswell, GA – From the Earth
Sat-Oct-14-23 – Macon, GA – Capitol Theatre