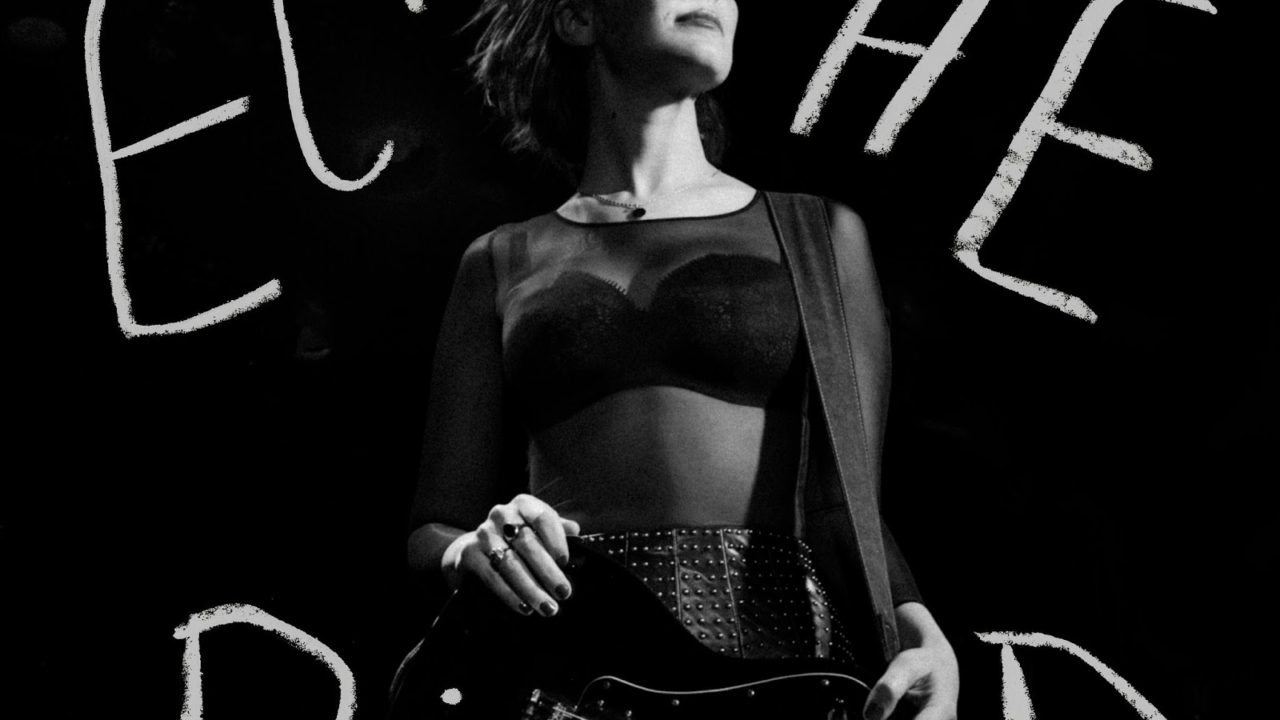 Margaret Glaspy Announces New Album 'Echo The Diamond'
Margaret Glaspy has announced the August 18 release of her new album, Echo The Diamond, via ATO.  Today she shares the first taste of the album via the LP's exultant opening track "Act Natural." The song captures the strange thrill of infatuation, channeling wonder and wide-eyed bewilderment into her lyrics from the first verse ("Are you a paradise bird?/'Cause violet shines bright in both your eyes/That can't be natural"). "'Act Natural' is about trying to play it cool when you meet someone remarkable," shares Glaspy.  "I wrote it in the afternoon in the back of a tour bus and the riff came separately when I got home. It is one of my favorite songs on the record to play live."  The video for the track, directed by Phineas Alexander, is a deep dive into Glaspy's artistic New York City community and a showcase of her love for the guitar. Listen/share "Act Natural" here and watch the clip here: https://youtu.be/Yepr1BEkRrs
Pre-order Echo The Diamond here.
Glaspy will celebrate the release of Echo The Diamond with a North American tour in support of the album.  She and her band will hit the road on September 28 for a show at Washington, DC's Union Stage. The tour concludes at the Lodge Room in Los Angeles on November 14.  Along the way she will make stops in, among other markets, Toronto, ON on October 2, Chicago on October 7 and Seattle, on November 9. Margaret will play a hometown show at New York City's Bowery Ballroom on October 20. Ahead of the tour she will head to the UK for a run of dates supporting Half Moon Run as well as a headline show at London's Omeara on September 20.  Tickets for the North American shows are on sale Friday, June 2 and are available HERE. All tour dates are listed below.
Echo The Diamond is the third full-length from Margaret Glaspy. It was produced by Glaspy with co-production from her partner, guitarist/composer Julian Lage and is the follow-up to 2020's Devotion.  Echo The Diamond takes its title from a turn of phrase that Glaspy tossed off in the midst of a conversation with Lage. "Bruce Lee once said to be water—if water is in a teacup, it becomes teacup-shaped; if it's in a glass, then it takes the shape of that glass," she recalls. "For me, Echo The Diamond is a way of saying 'shine bright', 'be brilliant.'"  The album expands on the frenetic vitality of her widely acclaimed debut Emotions and Math—a 2016 release The New Yorker hailed as an album "in which pretty songs often turn prickly, enriched by carefully measured infusions of dissonance and grit." This time around, Glaspy worked with drummer/percussionist David King of The Bad Plus and bassist Chris Morrissey (Andrew Bird, Lucius, Ben Kweller), recording at Reservoir Studios in Manhattan and embracing an intentionally unfussy process that left plenty of room for spontaneity. "I love music with a big element of risk to it, which was really the heartbeat of this album," she says. "A lot of what you hear are the very first takes." Anchored in the raw yet mesmerizing vocal presence and impressionistic guitar work she's brought to the stage in touring with the likes of Spoon and Wilco, Echo The Diamond holds entirely true to the spirit of its lyrical explorations, presenting a selection of songs both unvarnished and revelatory.
Originally from the Northern California town of Red Bluff, Glaspy first started writing songs at age 15 and soon began honing the potent balance of sensitivity and incisiveness that now imbues her music. In bringing Echo The Diamond to life, she adhered to a songwriting process meant to preserve and amplify her unfettered expression ("If I sit down with a guitar for about 15 minutes, I usually have a song at the end," she notes). Along with drawing from an eclectic mix of inspirations—Sonic Youth, Vivienne Westwood's punk-influenced approach to fashion, Tom Waits's music and turn as a jailbird DJ in Jim Jarmusch's Down By Law, the 1985 Japanese Western film Tampopo—Glaspy sustained that sense of thoughtful urgency upon joining forces with King and Morrissey in the studio. "This is the most fluid and immediate music I have ever made," she says. "I see now that I protected the creative space by surrounding myself with incredible people in making this record, and I'm so happy I did."
As a result of Glaspy's rigor in protecting her instincts, Echo The Diamond ultimately marks the glorious realization of her most closely held intentions for the album. "I'm excited to make music that doesn't try to manipulate the listener into wishing for things to be any different from what they are. Ideally, I want my songs to reveal life for what it is, and to show that it's that way for everyone."
Margaret Glaspy tour dates
9/12 – Chalk – Brighton, UK *
9/13 – O2 Forum Kentish Town – London, UK *
9/14 –  SWX – Bristol, UK *
9/16 – Albert Hall – Manchester, UK  *
9/17  – SWG3 – Glasgow, UK *
9/18  – Brudenell Social Club – Leeds, UK *
9/20 – Omeara – London, UK
9/28 – Union Stage – Washington, DC
9/29 – Underground Arts – Philadelphia, PA
9/30 – The Sinclair – Boston, MA
10/2 – Horseshoe – Toronto, ON
10/3 – Grog Shop – Cleveland, OH
10/4 – El Club – Detroit, MI
10/6 – Fine Line – Minneapolis, MN
10/7 – Sleeping Village – Chicago, IL
10/8 – The Back Room @ Colectivo – Milwaukee, WI
10/10 – Blue Room @ Third Man Records – Nashville, TN
10/11 – Center Stage – Vinyl – Atlanta, GA
10/12 – Motorco Music Hall – Durham, NC
10/13 – Grey Eagle – Asheville, NC
10/14 – Richmond Music Hall – Richmond, VA
10/20 – Bowery Ballroom – New York, NY
11/1 – Antone's – Austin, TX
11/2 – Deep Ellum Art Co – Dallas, TX
11/4 – Ophelia's – Denver, CO
11/6 – Urban Lounge  – Salt Lake City, UT
11/7 – The Olympic – Boise, ID
11/9 – Madame Lou's – Seattle, WA
11/10 – Biltmore Cabaret – Vancouver, BC
11/11 – Mississippi Studios – Portland, OR
11/13 – The Independent – San Francisco, CA
11/14 – Lodge Room – Los Angeles, CA
*opening for Half Moon Run