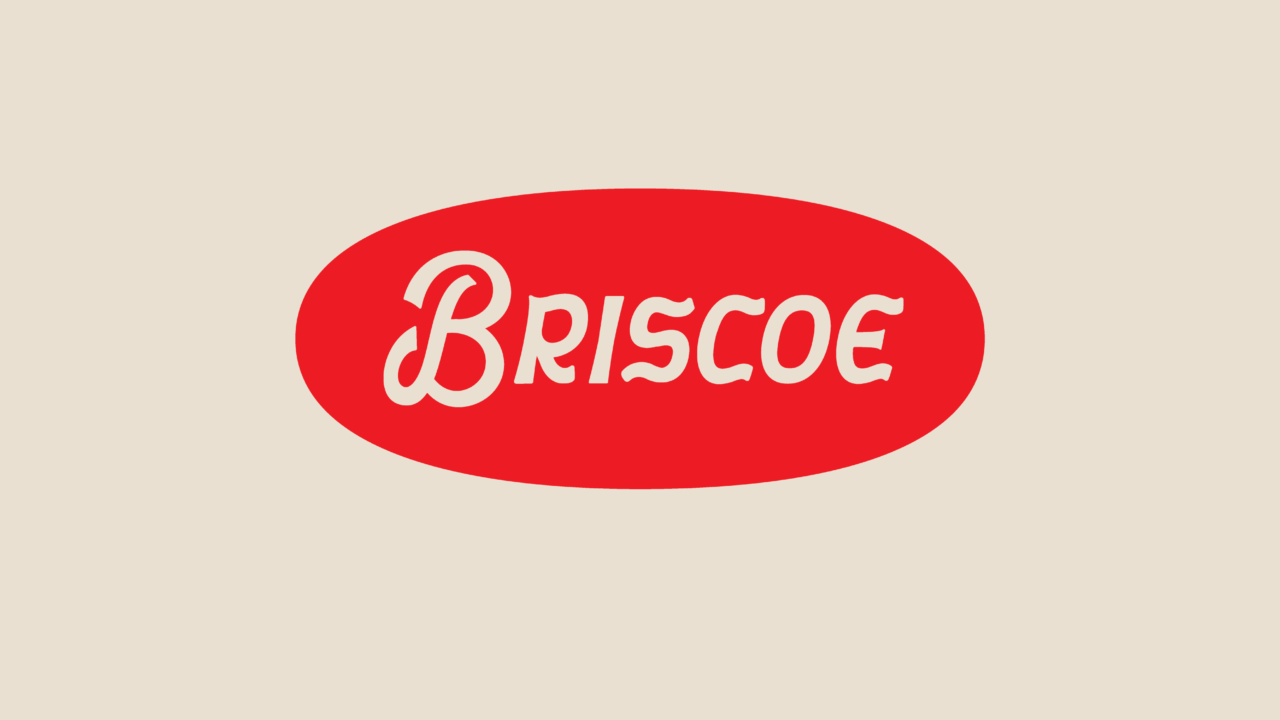 Briscoe Announce Debut Album 'West of It All'
Rising Americana-folk-rock band Briscoe is set to release their debut album, West of It All, on September 15th via ATO Records. Produced by Brad Cook (Bon Iver, Nathaniel Rateliff & The Night Sweats), the album features a collection of folksy hooks and bold songwriting that bridges the gap between classic American roots music and its modern-day incarnation. Watch the video for the twangy, stirring first single "The Well" HERE and listen via DSPs HERE. Pre-order West of It All HERE.
The band started on the University of Texas/Austin campus, with free backyard performances which quickly led to sold-out gigs at Antone's Nightclub and The Continental Club Gallery. Comprised  of bandmates Truett Heintzelman and Philip Lupton, they built their fanbase the old-school way, by constant touring and authentic engagement with the audience. The Texas natives wrote West of It All as graduation loomed in the distance, funneling the stories of their college experience — from heartbreak to hard-won lessons to weekend trips into the rural countryside — into a raw, rugged blend of classic and contemporary influences.
As Briscoe continued to perform and grow their fanbase, a wider audience began to take notice. They soon opened shows for Noah Kahan and Ruston Kelly and were selected for dates with Zach Bryan and Caamp. And after recently graduating from UT, Briscoe has a packed touring summer, filled with festivals alongside some of music's biggest names at Bonnaroo, Winnetka Music Festival, FairWell Festival, Catbird Music Festival, Iron Blossum Music Festival and more. A career highlight happens for Briscoe when they take the stage before The Dave Matthews Band at the Gorge in George, WA on September 1. The band will headline a tour this fall as well. A full list of tour dates is below and on their website HERE.
To record the album with Cook in North Carolina, Heintzelman and Lupton added drummer Matt McCaughan (Bon Iver) and multi-instrumentalist Phil Cook (Megafaun, Hiss Golden Messenger). Cook plays bass on the sessions as well and encouraged Briscoe to explore their sound. "Brad was very adamant about highlighting the parts of our sound that are different from everything else out there," Lupton remembers. "He's very forward-thinking. Truett and I would come into the studio and track something, and we'd think it sounded like a blend of several bands we love, and Brad would say, 'No, boys, it sounds like Briscoe.'"
Briscoe Tour Dates
Jul 23 – Redmond, OR – FairWell Festival
Aug 19 – Bethel, NY – Catbird Music Festival
Aug 20 – Amagansett, NY – The Stephen Talkhouse
Aug 22 – Amherst, MA – The Drake
Aug 24 – Baltimore, MD – Metro Gallery
Aug 25 – Carrboro, NC – Cat's Cradle Back Room
Aug 26 – Richmond, VA – Iron Blossom Music Festival
Aug 27 – Columbus, OH – WonderBus Music & Arts Festival
Sep 1 – George, WA – Gorge Amphitheatre*
Sep 8 – Hico, TX – HiCo Hall
Sep 15 – Austin, TX – Scoot Inn
Sep 26 – Vienna, VA – Jammin Java
Sep 27 – Philadelphia, PA – The Lounge at World Cafe Live
Sep 28 – New York, NY – Mercury Lounge
Sep 29 – Boston, MA – The Red Room at Cafe 939
Sep 30 – Bridgeport, CT – Sound on Sound Festival
Oct 3 – Pittsburgh, PA – Club Cafe
Oct 5 – Lexington, KY – The Burl
Oct 7 – Asheville, NC – Asheville Music Hall
Oct 10 – Atlanta, GA – Smith's Olde Bar
Oct 11 – Nashville, TN – The Basement
Oct 12 – West Lafayette, IN – Purdue University (On Sale 7/6)
Oct 13 – Evanston, IL – SPACE
Oct 14 – Madison, WI – High Noon Saloon
Oct 15 – Minneapolis, MN – 7th St. Entry
Oct 26 – Dallas, TX – The Kessler
Oct 27 – San Antonio, TX – Sam's Burger Joint
Oct 29 – Houston, TX – White Oak Music Hall (Upstairs)
*Supporting Dave Matthews Band
Briscoe –West of It All
Track Listing
"The Well"
"Coyotes"
"Wild Thing"
"Sparrows"
"High On You"
"When The Desert"
"Easy Does It"
"Feelin' It Again"
"Scattered Mind"
"Hill Country Baby"