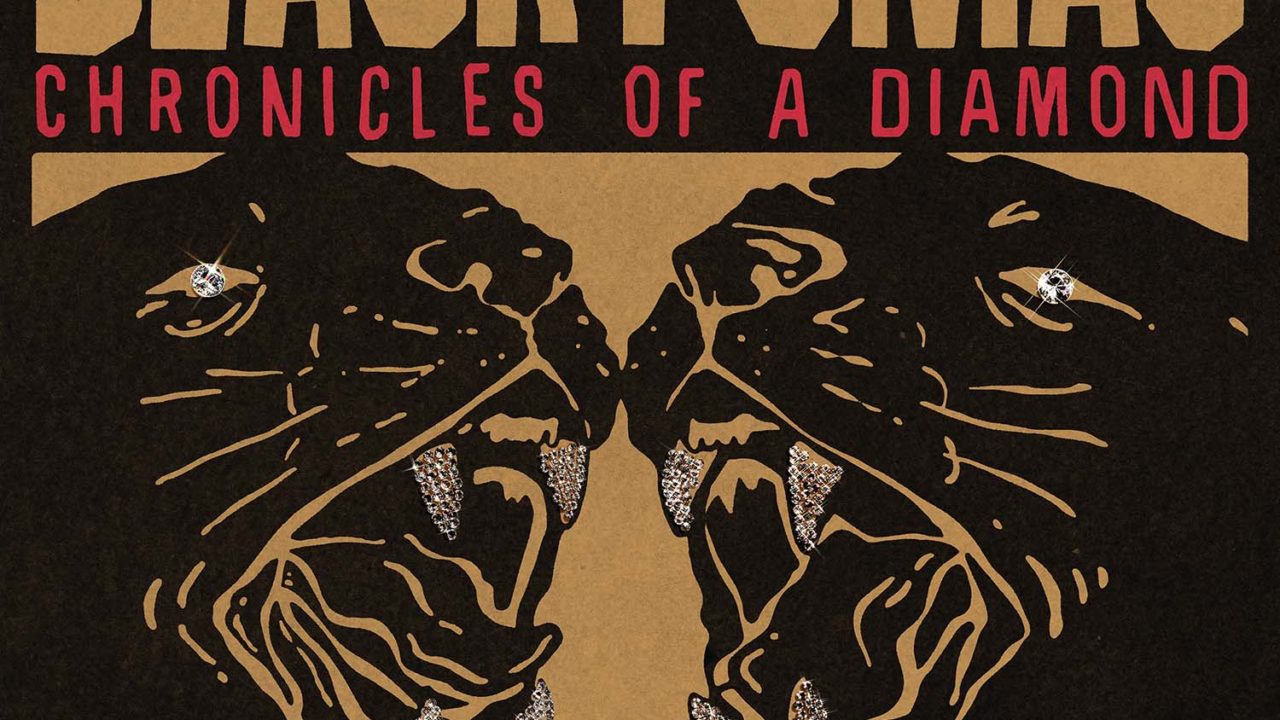 Black Pumas Anticipated Sophomore Album 'Chronicles of a Diamond' Arrives To Rave Reviews
Seven-time GRAMMY nominees Black Pumas' long-awaited sophomore album Chronicles of a Diamond is out today on ATO Records.   Listen HERE.   On the widely acclaimed new record, Black Pumas broadened their palette to include a dazzling expanse of musical forms: heavenly hybrids of soul and symphonic pop, mind-bending excursions into jazz-funk and psychedelia, and starry-eyed love songs that feel dropped down from the cosmos. Wilder and weirder and more extravagantly composed than its predecessor, Chronicles of a Diamond arrives as the fullest expression yet of Black Pumas' frenetic creativity and limitless vision.
In creating the follow-up to one of the most celebrated debuts in recent years, singer/songwriter/producer Eric Burton and guitarist/producer Adrian Quesada made a point of tuning out any sense of anticipation from the outside world. "I knew the first record was good when we finished it, but I had no idea people would respond like they did, says Quesada. "This time around there was a lot of pressure and expectation that we hadn't felt before, which was overwhelming at times, but we did our best to tune that out and focus on trusting ourselves like we always have."  As a result, Chronicles of a Diamond wholly echoes an essential intention behind its creation. "More than anything I wanted to make something we'd be thrilled to play live 200 days a year," says Burton. "I wanted to be able to laugh, cry, bob my head, do the thing: it was all very much a selfish endeavor."
Like their massive debut, Chronicles of a Diamond once again harnesses the lightning-in-a-bottle chemistry between Burton (a self-taught musician who got his start busking on beaches and subway platforms in his native Los Angeles) and Quesada (a GRAMMY Award winner whose background includes playing in Latin-funk orchestra Grupo Fantasma and accompanying legendary artists like Prince). Produced by Quesada and primarily mixed by six-time Grammy Award winner Shawn Everett (Alabama Shakes, The War on Drugs), the ten-song LP finds Burton taking the role of co-producer and infusing his free-spirited musicality into every track.
Highlights on Chronicles of a Diamond include the first single, "More Than A Love Song" which has amassed 3.5+ million streams and landed at #1 at Triple A Radio, #1 on Billboard's Adult Alternative Chart, and #1 at Americana Radio, the undeniably catchy bangers, "Ice Cream (Pay Phone)," and  "Mrs. Postman," and the  moving ballad "Angel."
One of the most electrifying new acts to emerge in recent years, Black Pumas have made a major cultural impact, selling one million albums worldwide.  "Colors," from their 2019 debut, is a gold-certified anthem that was nominated for Record of the Year with over 450 million streams. Their meteoric rise saw them playing exhilarating live shows and sold-out multiple tours across North and South America and Europe, as well as performances at the GRAMMY Awards and President Biden's inauguration, multiple television appearances and winning the Emerging Act of the Year from the Americana Music Association in 2020. Most recently, Quesada was nominated for a Latin GRAMMY for "Best Rock Song" for his collaboration with Diamanté Eléctrico.
BLACK PUMAS TOUR DATES  (New dates in bold)
12/3 – Austin, TX – ACL Live
12/4 – Austin, TX – ACL Live (Sold Out)
12/5 – Austin, TX – ACL Live (Sold Out)
12/6 – Austin, TX – ACL Live (Sold Out)
12/8 – Dallas, TX – The Factory
12/9 – Houston, TX – House of Blues (Sold Out)
12/10 – Houston, TX – House of Blues
1/18 – Philadelphia, PA – The Fillmore
1/19 – New York City, NY- Radio City Music Hall
1/25 – Chicago, IL – Salt Shed
1/26- Chicago, IL – Salt Shed (Sold Out)
1/27 – Chicago, IL – Salt Shed (Sold Out)
2/16 – San Antonio, TX – Stable Hall
2/17 – San Antonio, TX – Stable Hall
3/15 – France Paris Zenith Paris – La Villette
3/16 – Belgium Brussels Forest National
3/17 – Netherlands Amsterdam AFAS Live
3/19 – Germany Hamburg Docks
3/20 – Germany Berlin Verti Music Hall
3/21 – Germany Cologne Carlswerk Victoria
3/23 – UK Manchester O2 Victoria Warehouse
3/24 – UK London Eventim Apollo
4/5 – Nashville, TN – Ryman
4/6 – Nashville, TN – Ryman