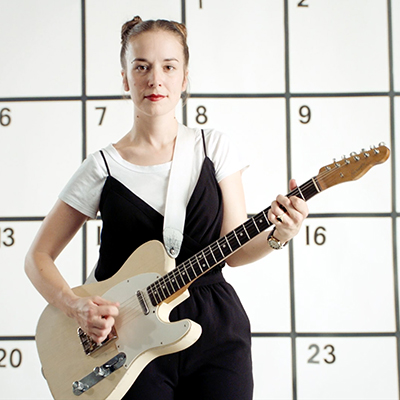 Margaret Glaspy's 'Emotions and Math' on New York Times Best Albums list! Watch new music video, on tour now!
"One of the year's best new artists" – NPR Music
"Glaspy's a world-class songwriter, and each track on Emotions And Math explores the divide between desire and rationality with exactitude and confidence. If Glaspy feels like an outlier in today's musical landscape, that's only because she's so remarkable, and her music demonstrates that the singer-songwriter tradition is alive and thriving." – Stereogum, "40 Best New Bands of 2016"
Get Emotions and Math: Official Store | iTunes | Amazon
Margaret Glaspy's Emotions and Math has made several of the year's Best Of lists, including #7 Best Album of 2016 by Jon Pareles for The New York Times. She has released a new music video for the title track of her critically acclaimed debut album. Watch it now via NPR Music:
Watch her NPR Tiny Desk performance below, and make sure to catch Margaret on tour now.
Margaret was also named as a VEVO DSCVR artist, highlighting the best up-and-coming artists. Watch her live performance of "You and I" below: