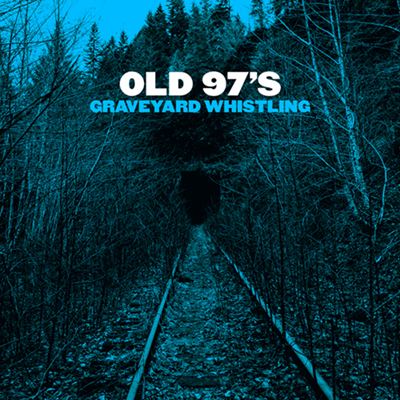 Old 97's Release 2nd Track from "Graveyard Whistling" + Add New Tour Dates
With over twenty years and ten albums to their name, Texas alt-country stalwarts Old 97's are excited to be releasing their eleventh LP, Graveyard Whistling via ATO Records. The album was recorded in the same Tornillo, Texas studio as their major label debut back in 1996, Too Far To Care.  "[Too Far To Care] is the sound that best defined us," says Rhett Miller, the lead singer and primary songwriter. "It was a really magical time, and we go back to it a lot in our collective memory." And so when it came time for the band—which still consists of the same four members: Miller, guitarist Ken Bethea, bassist Murry Hammond, and drummer Philip Peeples—to record their newest endeavor, producer Vance Powell brought up the idea of returning to Tornillo. "We knew instantly that it was the perfect move," says Miller.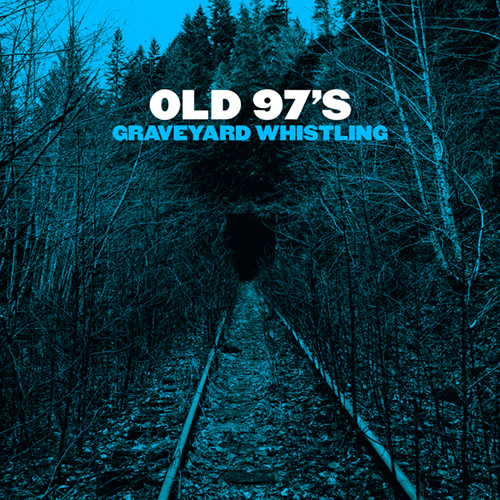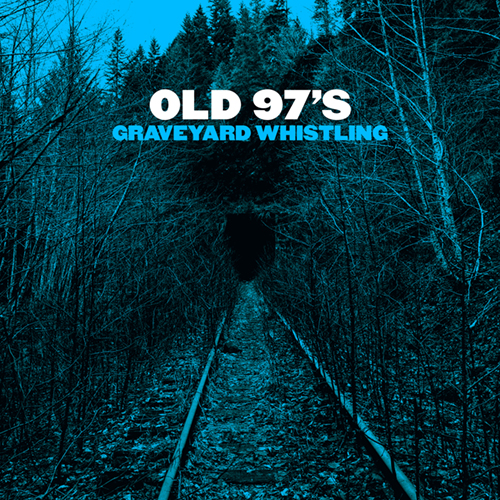 Pre-Order now and choose from 4 different vinyl colors: Official Store | iTunes | Amazon
"The time-travel element can't be overstated," says Rhett. "It was a beautiful feeling of completing a circle—we're the same people, but we had grown so much as band mates and friends. It really made me believe in the power of experience and that you do get better with time."

While there are new collaborators on Graveyard Whistling, including Nicole Atkins and Butch Walker, there aren't more than a handful of bands in history who can claim to have an intact, unchanged line-up as they approach twenty-five years together. There is, of course, no real blueprint or rulebook for sustaining the kind of chemistry that Miller, Bethea, Hammond, and Peeples enjoy.
"I think our longevity can be attributed primarily to our friendship and ability to overcome those moments when egos want to overtake and obliterate everything in their path," says Miller. "We experienced the hype of the old business model, with all of its excess and idiocy, and also the deconstruction of that model and the advent of the new world, and been able to maintain a fundamental love for each other.
On vinyl, Graveyard Whistling will be released with four different cover color options – red, blue, green and silver – with four matching vinyl colors in translucent red, translucent blue, translucent green, and clear. You can pre-order the album physically or digitally HERE and head below to check out Old 97's 2017 tour dates.
TOUR DATES
2/25 – Ponte Verde, FL – Ponte Verde Concert Hall
2/26 – 3/2 – Outlaw Country Cruise
3/2 – St. Petersburg, FL – The State Theatre
3/3 – Tallahassee, FL – Fifth and Thomas
3/4 – Atlanta, GA – Terminal West
3/18 – Greeley, CO – Moxi Theater
3/19 – Billings, MT – Pub Station
3/20 – Missoula, MT – Top Hat Lounge
3/21 – Seattle, WA – Neumos
3/22 – Portland, OR – Wonder Ballroom
3/23 – Eugene, OR – Wow Hall
3/24 – San Francisco, CA – The Fillmore
3/25 – San Luis Obispo, CA – The Fremont Theater
3/27 – Reno, NV – Cargo Concert Hall
3/29 – Hermosa Beach, CA – Saint Rocke
3/30 – Los Angeles, CA – The Fonda Theatre
3/31 – Solana Beach, CA – Belly Up Tavern
4/1 – Big Bear Lake, CA – The Cave Big Bear
4/2 – Las Vegas, CA – Vinyl
4/4 – Flagstaff, AZ – The Museum Club
4/5 – Scottsdale, AZ – Livewire
4/6 – Santa Fe, NM – Santa Fe Brewing Co.
4/7 – Lubbock, TX – The Blue Light
4/8 – Dallas, TX – Old 97's County Fair
4/21 – Lindale,TX – Love and War in Texas
4/22 – Driftwood, TX – Old Settler's Festival
5/1 – Northampton, MA – Iron Horse Music Hall
5/2 – Philadelphia, PA – Union Transfer
5/3 – Asbury Park, NJ – The Wonder Bar
5/4 – Cambridge, MA – Sinclair
5/5 – Cambridge, MA – Sinclair
5/6 – New York, NY– Irving Plaza
5/7 – York, PA – Strand Capitol Performing Arts Center
5/8 – Buffalo, NY – Tralf Music Hall
5/9 – Millvale, PA – Mr. Smalls Theater
5/10 – Cleveland, OH – Beachland Ballroom
5/11 – Newport, KY – Southgate House Revival Sanctuary
5/12 – Chicago, IL – Thalia Hall
5/13 – Springfield, IL – Boondocks
5/14 – Milwaukee, WI – Turner Hall
5/16 – St Louis, MO – Delmar Hall
5/17 – Louisville, KY – Headliners