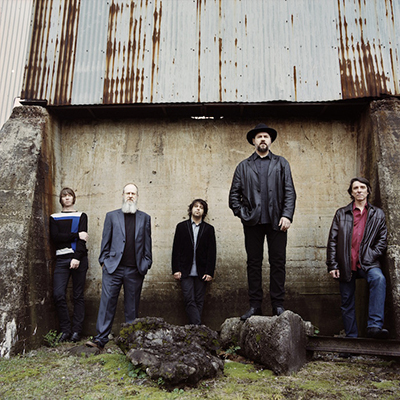 Drive-By Truckers' new album American Band out now – watch full live performance via NPR!
 AMERICAN BAND, the new album from the Drive-By Truckers, is out now. NPR's Lars Gotrich writes that the album "lives up to its name in how it digests, understands and challenges the notions of what it means to be American. In short, it's complicated. In the band's ambition to be current, to speak hard truths without metaphorical tangles, American Band is still remarkably nuanced in its quiet and not-so-quiet anger." The band is on tour now – see all tour dates at their website.
Get American Band now: Official Store | iTunes | Amazon 
Drive-By Truckers recently performed the full album LIVE for NPR First Listen Live – watch their performance via VuHaus, and read an interview with Patterson Hood and Mike Cooley via OPB. The New York Times also recently featured Drive-By Truckers in a piece on Southern bands making politically progressive music – read it HERE.
Watch the band perform live from the legendary Electric Lady Studios:
Watch the lyric video for "Filthy and Fried":