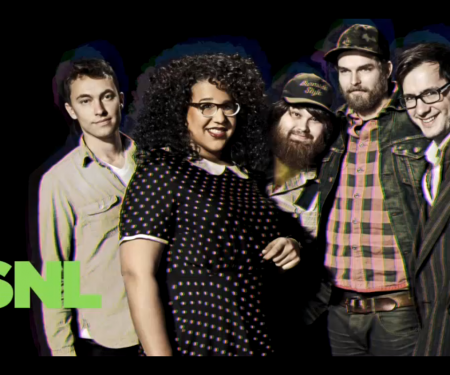 Alabama Shakes Rock Saturday Night Live & Go Gold!
A crazy month for Alabama Shakes became even more exciting last night with their performance on the legendary Saturday Night Live with host Christoph Waltz.  Watch the performances below and download the new song "Always Alright"!
In more exciting news, Alabama Shakes debut album, Boys & Girls was just certified as RIAA Gold, making it ATO's first truly independent Gold record!  Huge Congratulations to the Shakes, we all couldn't be more proud of you guys!
Boys & Girls can be picked up here –  iTunes/Amazon/ATO Store
Alabama Shakes – North American Tour Dates March 2013
1 – Boise, ID @ Knitting Factory
2 – Portland, OR @ Crystal Ballroom
3 – Seattle, WA @ Paramount Theatre
5 – Oakland, CA @ The Fox Theater
6 – Davis, CA @ Mondavi Center for the Performing Arts 8 – Salt Lake City, UT @ The Saltair
9 – Denver, CO @ Ogden Theatre
10 – Kansas City, MO @ Uptown Theatre
12 – Dallas, TX @ Palladium Ballroom
15 – New Orleans, LA @ The Sugar Mill
16 – Jackson, MS @ Hal + Mal's Street Dance