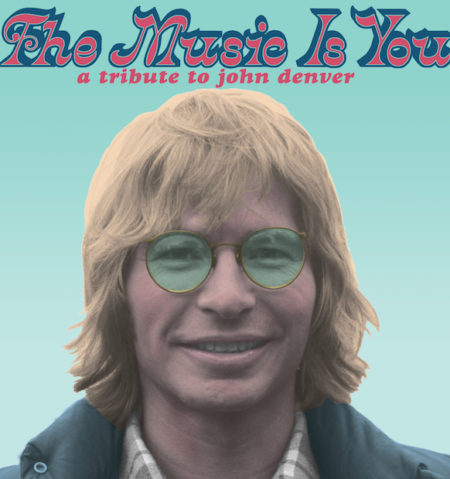 The Music Is You: A Tribute to John Denver – Out Now!
The Music is You: A Tribute to John Denver came out today and is now available for purchase! Check out the great article NPR wrote about the album and its contributing artists below and find the links to buy the album on iTunes, Amazon, and our official store!
Buy Here: iTunes / Amazon / Official Store
From NPR.org
– Ask die-hard
John Denver
fans why they love the late singer's music so much and they'll likely tell you the same thing: "He makes me cry." Denver, who wrote unabashedly sentimental songs about love, nature and an ever-homesick life on the road, had a rare gift for stirring something inside listeners. To many, his melodies and lyrics could come off as maudlin and conventional. But for the countless believers — and there are
many
— Denver was a poet, a visionary and a constant companion.
The artists assembled for a new John Denver tribute record, The Music Is You, likely fall into the latter category. The album, out April 2, showcases some of Denver's most beloved songs, as performed by a cross-genre, cross-generational and impressive mix of musicians — many of whom were in elementary school in the '70s and '80s, when Denver was singing on The Muppet Show and appearing in kid-friendly TV specials.
My Morning Jacket opens the collection with what might be Denver's most popular song, the oft-covered "Leaving on a Jet Plane." True to the original, singer Jim James dispenses a sweetly sung tearjerker, awash in heartache and loneliness. Dinosaur Jr.'s J Mascis and Sharon Van Etten pair up for a gritty, electrified take on "Prisoners," Denver's ode to the working class, while veteran roots-rock singer Lucinda Williams performs a spare, bittersweet version of "This Old Guitar," a song of simple thanks to the instrument that gave Denver (and Williams) a life and living. Edward Sharpe and the Magnetic Zeros close the album with a retooled interpretation of "Wooden Indian," Denver's broadside against the treatment of Native Americans. Other artists appearing on the record include Dave Matthews, Blind Pilot, Josh Ritter and Emmylou Harris, among many others.
The Music Is You arrives 15 years after Denver's death. The singer would also have turned 70 this year, on Dec. 31; Denver died when the single-engine plane he was piloting crashed off the coast of California. Toward the end of his life, Denver was struggling: He wrote and spoke openly about his marital infidelities, drug and alcohol abuse, domestic violence and said he thought of killing himself. He was arrested twice for drunken driving. Some fans dismissed the troubles, while others were disappointed, but all had hoped Denver would turn his life around and enjoy a resurgence in his career. He didn't live long enough to make it happen, but The Music Is You shows that his songs maintain the power to reach new audiences — and, yes, make them cry.