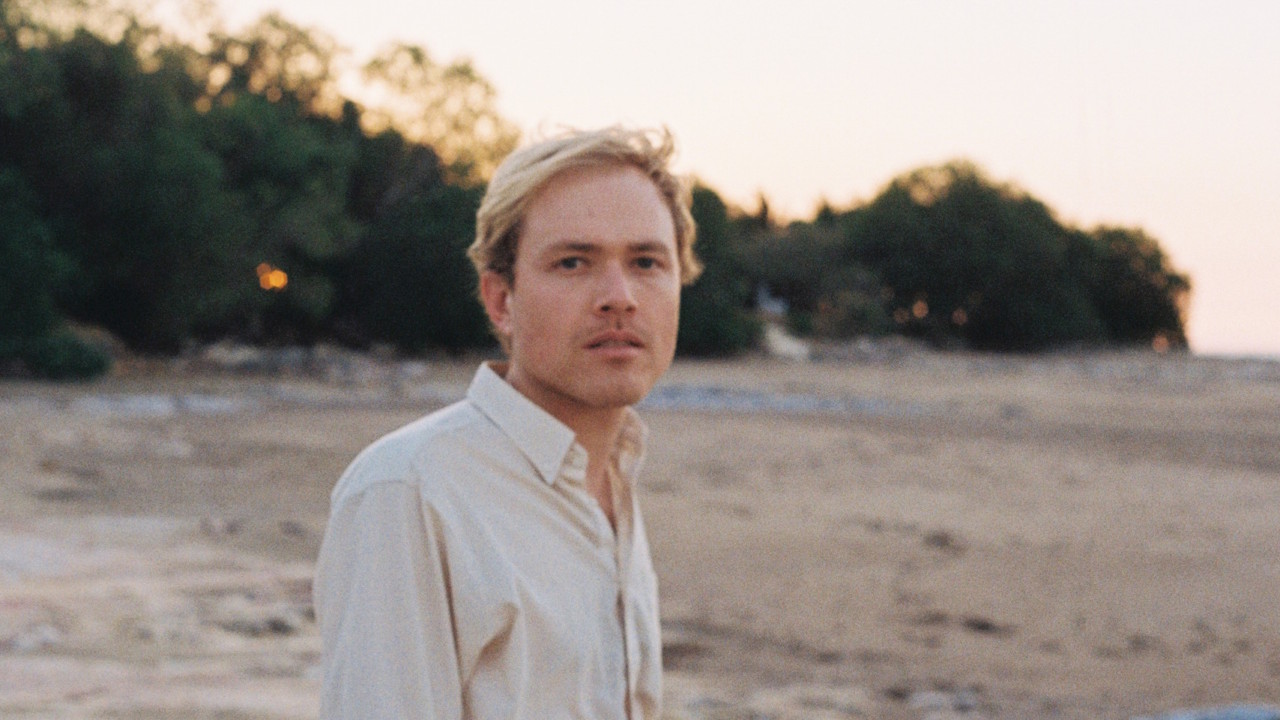 Slow Dancer
Simon Okely is lost in time. Or at least, his songs sound that way: warm, near-whispered indie-rock love letters to the 60s and 70s rhythm and blues records his parents would play on family car rides down Australia's winding west coast, heavy on nostalgia and even heavier on imagination. "I try not to be too caught up in trends and what's popular in music now and just focus in on my passions, my influences," grins the Melbourne songwriter better known as Slow Dancer, whose 2014 debut Surrender was a melt-your-heart, Fleetwood Mac-with-Neil Young licks "pop postcard" from another time, another place.
Returning in 2017 with new single 'Don't Believe' and a new album, In A Mood, Okely aimed even higher on his new material, featuring a "more expansive, more ambitious" sound that's "less about the stories we tell ourselves when in love and more about the moods that can come creeping over a relationship" at any time. "It's a little more tasteful, involving new instruments, like drum machines and strings," says the 31-year-old, whose lush tales of new romance, awkward courting and "scraggly, mangy love that's fading and waning" have been striking a chord with fans of Mac DeMarco, Tobias Jesso Jr, Connan Mockasin and more.
Okely grew up near West Australian city Perth, in a "tiny farming town" where, as a small kid, he would bring a toy ukulele to church every Sunday and strum along as though he was playing the hymns. After growing up and learning the guitar aged nine, he inheriting his grandmother's piano and gradually becoming fascinated with the intense, intimate folk of Nick Drake, rhythm and blues vanguards Otis Redding and Wilson Pickett and his parents' favourite Van Morrison (an artist he "loved as a child, felt disgusted by as a teenager, then came to adore again as I grew older," he laughs now).
In 2013, he moved to Melbourne and began to hone his craft live. "Something about the place resonated with me," he says, though musically it's the "rugged, beautiful coastal surroundings" he grew up in that continues to shape him. "A lot of people talk about how Perth has permeated artists' music from there. I'd be lying if I said I didn't see how it has permeated mine," says Okely, whose childhood there was "very adventurous" and saw him constantly "trying to soak in the landscape" and local music. "A lot of bands I adore, like The Triffids from the 80s, a band called The Panics from the early 00s and even Tame Impala – the place is very present in their music, how expansive it is. I feel like that same feeling is probably present in my music too, even though now I live and create in Melbourne."
After moving to Melbourne, Okely began writing as Slow Dancer in 2014, naming the project after a lyric from a song on Surrender that was "essentially an instruction manual for slow dancing with someone who is experiencing apathy. I really liked the sentiment, and thought it fit quite well with the overall sound." Key to that sound in the environment Okely writes and records in: alone, entirely at night, in a bedroom that "somehow crams in a drum kit, a piano, some guitars, and a bed," he laughs. "I couldn't really face the songs during the daylight hours. There's something about 11pm on a weeknight when everyone is winding down, slumped out in front of a television or in bed… I really like walking around at that time and writing at that time. It's the time of day my mind is most awake."
"Come as simple as the sun and as steady as a breath," sings Okely on melancholy new single "Don't Believe" over a smooth, slow groove, tremolo chimes of guitar and heartbreaking strings. "Let the evening come undone, and the thoughtful take a rest," he sings on the track. His ambition with this new batch of songs and next chapter as Slow Dancer is similarly simple. "This has always been my journal, my love letter to the music I love. My concentration will always be on making the music that pleases me, and if it pleases other people too, that's also great. It's been a wonderful ride so far."
Simon Okely is lost in time. You should get lost in time with him.