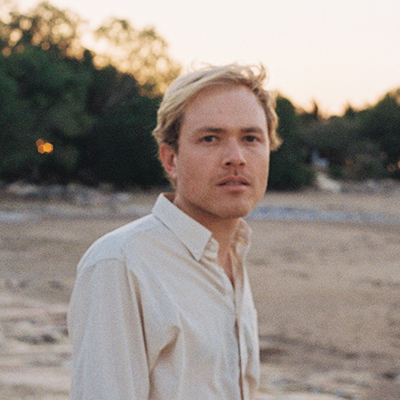 ATO announces new signing SLOW DANCER: Watch "Don't Believe" Video via NPR
"['Don't Believe' is a] soulful serenade to a detached lover, it blends laid-back drums, soft guitar and fuzzy, plucky synthesizers to make a smooth '70s sound." – NPR
We are excited to announce that Australia's Slow Dancer has signed with ATO Records!
To celebrate the signing, Slow Dancer shares a cinematic music video for his effortlessly alluring track "Don't Believe." Watch the video via NPR's "Songs We Love" HERE, and be prepared to have this intoxicating song stuck in your head.
Slow Dancer will make his U.S. debut next month, with performances in New York City, Los Angeles, and SXSW (schedule forthcoming.) He will also perform in London. See below to find a show near you.
Okely has been writing, recording and independently releasing music under the moniker Slow Dancer since 2014, and is gearing up to release his sophomore album with ATO this Spring. Crafting warm, soulful music with delicate vocals, golden guitar tones, and grooving beats, Slow Dancer is inspired by the music of his childhood and memories of long country drives through Western Australia listening to his parents' rhythm and blues records. His music is deeply personal and irresistibly wistful, calling upon the likes of Jose Gonzales, Kings of Convenience, and Fleetwood Mac.
Tour dates
3/14-19/17 Austin, TX @ SXSW
3/20/17 Los Angeles, CA @ The Echo
3/23/17 New York, NY @ Rockwood Music Hall
3/29/17 London, UK @ The Waiting Room
https://www.facebook.com/SlowDancerBand/
https://slowdancer.bandcamp.com/
https://twitter.com/slowdancerband