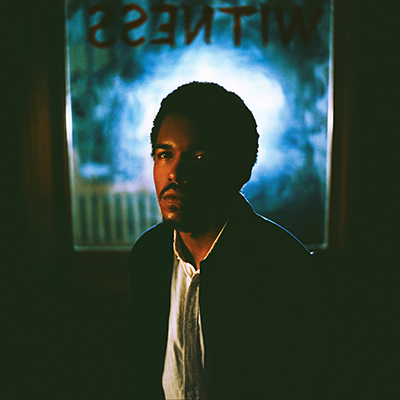 Listen to new Benjamin Booker song "Right On You": New Album 'Witness' Out June 2
Benjamin Booker has shared the newest track from his new album 'Witness,' out June 2nd on ATO Records. Listen to "Right On You" via The FADER, which calls it "a staticky, high-tempo ballad that packs a punch". Download "Right On You" instantly when you pre-order Witness.
Previously, Booker shared the title track 'Witness' featuring a guest vocal by Mavis Staples. Pre-order the new album "Witness" and instantly download the title track, or stream it now via Spotify or Apple Music: http://smarturl.it/witness-preorder
"The New Orleans-based songwriter — who's favored a sound like the blues, soul and rock 'n' roll mixed with gasoline and a lit cigarette — leans into more explicitly gospel territory here, letting his strepitous guitar take a backseat to an upright-piano melody and choral harmonies."
On 'Witness,' Booker has created his most ambitious work yet by digging deep into his passion for eccentric soul, R&B, and blues – drawing on everything from William Onyeabor's 70s African psych-rock to Freddie Gibbs and Pusha T, while never straying too far from the garage-punk intensity that made his self-titled 2014 debut such a creative breakthrough. The album's ten new, original tracks were all written by Booker, produced by Sam Cohen (Kevin Morby), and mixed by Shawn Everett (Alabama Shakes).
'Witness' tracklist:
1. Right On You
2. Motivation
3. Witness (feat. Mavis Staples)
4. The Slow Drag Under
5. Truth Is Heavy
6. Believe
7. Overtime
8. Off The Ground
9. Carry
10. All Was Well