Download EPK here (includes press photos and album art). For more information or additional press materials, please contact kelly@atorecords.com.
---
Buy at iTunes / Amazon: MP3, CD or Vinyl / Your Local Store: CD or Vinyl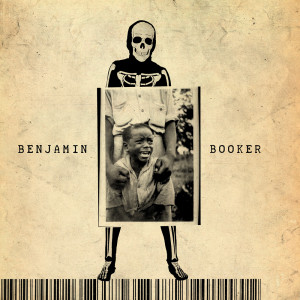 Benjamin Booker is a young New Orleans based singer-songwriter, influenced by The Gun Club, Blind Willie Johnson, and T. Rex.
"A fierce debut." – Rolling Stone
"Contender for rock record of the year." – SPIN
"a raucous, unruly mix of punk, blues rock and soul" – New York Times
"If you've not heard of Benjamin Booker yet, get ready." – NPR
When Benjamin Booker played Lollapalooza, Rolling Stone named him the weekend's Best Rock Star Moment ("though Lollapalooza is always filled with countless rock acts, Booker may have been the strongest and most refreshing"). When he played Newport Folk Fest, Billboard named him the second best performance of the entire event ("a tight, raucous set that comes with enough well-placed gaps in the riffage onslaught to highlight his searching, soulful lyrics"). When he toured opening for Jack White, Jack brought him back out during his own set for a show-closing guitar duel.