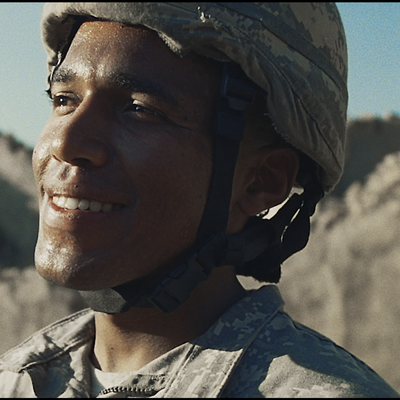 Watch Benjamin Booker's new "Believe" video via Pitchfork
We have always held to the hope, the belief, the conviction that there is a better life, a better world, beyond the horizon."
-Franklin D. Roosevelt
In his new video for "Believe," Benjamin Booker takes us on a surrealistic journey through military training with striking visuals from director James Lees (Unknown Mortal Orchestra, Bloc Party), who previously directed Booker's double-video for "Slow Coming/Wicked Waters". Watch now via Pitchfork.
"Believe" is from Benjamin Booker's new album Witness – get it here now.
Says director James Lees: "We wanted to create something inherently musical and entertaining whilst still being a meditation on the themes within the song. Feeling lost and directionless, the inherent human need to find a sense of belonging and the many false roads you find yourself down that ultimately fail to provide a purpose in life we all feel pressured to identify in adulthood."

"Believe" is off Booker's latest album 'Witness', available now – get it HERE. which has earned career-best raves and spotlights from Time Magazine, FADER, the NY Times, Rolling Stone, Entertainment Weekly, NPR Music + more, as well as a performance on Conan last month. Check out the performance of psych-punk album highlight "Right On You" here.

Booker just wrapped up an extensive US tour last week with some of his biggest shows to date – including festival plays at ACL, Voodoo + more – with The Chicago Tribune calling his recent show at Thalia Hall "hypnotic…putting black pain to stripped yet powerful beats and rhythms that shake." Booker heads overseas next month to kick off a European run – see all dates at his website.