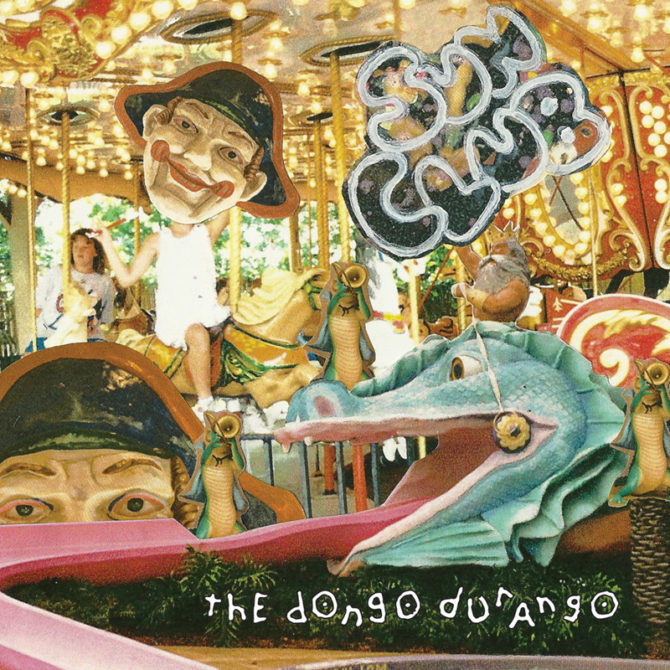 2015
The Dongo Durango
Glob
Summer Feet
Worm City
Carnival Dough
Beauty Meat
Language Juice
The Dongo Durango
Cheeba Swiftkick
Puppy Gumgum
Dress Like Mothers
Tropicoller Lease
Get The Dongo Durango Official Store | iTunes | Spotify |
"Sonic debauchery, as intoxicating as it is lawless" – Stereogum
Sun Club's debut album, The Dongo Durango, is out today on ATO Records! This record finds the band joyously deconstructing the traditional pop song—then rebuilding it with off-kilter time signatures, gleefully unhinged vocals, and sunny hooks that sink deep into your already fevered brain. Get your copy of The Dongo Durango in the band's store, iTunes, or at your local record store. Stream the record below from Spotify.
DIY Magazine applauds the record, saying, "Forceful and blustering, scorching and euphoric, Sun Club's debut album is a tropical storm committed to disk. The band's uniquely engaging energy has already seen them captivate and command crowds around America and beyond, and now at last the Baltimore five-piece have condensed their whirlwind capabilities into a debut album – and it's primed to leave listeners reeling."
The members of Sun Club (Shane McCord, Adam Shane, Mikey Powers, Devin McCord, Kory Johnson) became a band as childhood friends over ten years ago and have toured endlessly ever since, moving from basement gigs to bars to opening up shows for the likes of Alvvays, FIDLAR, and Fat White Family.
For this record they channeled influences of fellow Baltimore greats from Future Islands to Dan Deacon, as well as drawing from their own musical libraries that include DEVO, The Beach Boys, and The White Stripes. Now looking to the future, Sun Club plan to spend the better part their time on the road to support the new album. After all, relentless touring, crisscrossing the country in a van named Booty, winning the hearts of new fans with every date, is what got the Baltimore band here in the first place.
"Our beloved van Booty caught fire the day we announced [The Dongo Durango]," says Kory. "We have now got a new van which we will be naming Booty 2.0. It's symbolic of a new era to us; a new chapter for us as The Dongo Durango becomes public to the world."