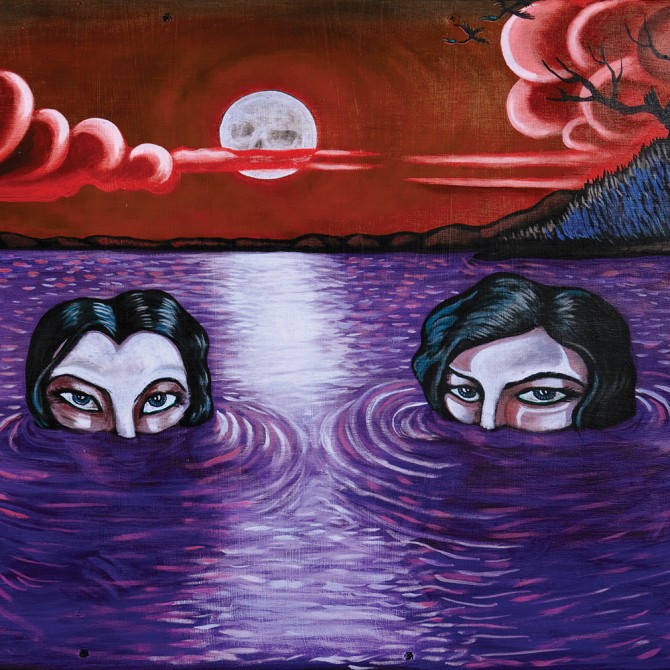 2014
English Oceans (Deluxe Edition)
Shit Shots Count
When He's Gone
Primer Coat
Pauline Hawkins
Made Up English Oceans
The Part of Him
Hearing Jimmy Loud
Til He's Dead or Rises
Hanging On
Natural Light
When Walter Went Crazy
First Air of Autumn
Grand Canyon
First Air of Autumn (Live From Bonnaroo 2014)
Grand Canyon (Live From Bonnaroo 2014)
Made Up English Oceans (Live From Bonnaroo 2014)
The Part of HIm (Live From The 40 Watt Club 2014)
Feb 14 (Live From The 40 Watt Club 2014)
Panties in Your Purse (Live From The 40 Watt Club 2014)
Dead, Drunk, And Naked (Live From The 40 Watt Club 2014)
Shit Shots Count (Live From The 40 Watt Club 2014)
Returning fully refreshed and firing on all cylinders, 2014 has been one hell of a year for the Drive-By Truckers rock show.
 Although they wrote independently, the band's co-founders Mike Cooley and Patterson Hood penned songs that dovetailed brilliantly with each other on English Oceans, the band's 12th record that was released in March. And now, we are thrilled to release English Oceans Deluxe Edition and the band's new concert film, Black IceVérité, both out today.
Alongside full album, the deluxe English Oceans CD will contain eight live bonus tracks and the Black Ice Vérité DVD, while the single LP version contains the tracks on bright white vinyl and the DVD. Bonus live versions will include "Dead Drunk and Naked" from the band's seminal Southern Rock Opera, as well asEnglish Oceans' saucy "Shit Shots Count" and contemplative closer "Grand Canyon".
"A true comeback. The south will never spawn a better songwriting band." – ROBERT CHRISTGAU, NPR