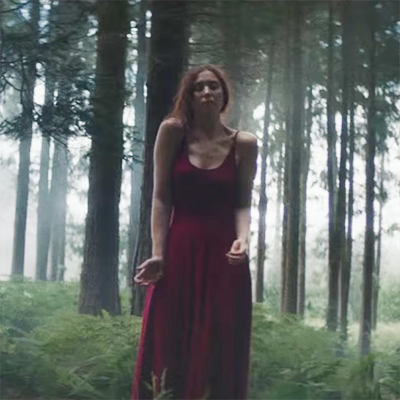 Lisa Hannigan's new album 'At Swim' out now!
Critically acclaimed Irish singer-songwriter Lisa Hannigan has returned with a new album At Swim – get At Swim now at Lisa's Official Store or iTunes.
"At Swim is a triumph of Hannigan's understated versatility, as a seemingly simple template morphs to make room for gracefully doomstruck ballads ("Prayer For The Dying," "Funeral Suit"), comparatively peppy midtempo numbers ("Snow," "Lo"), subtly glitchy and experimental sounds ("Undertow," "Barton") and a short, gorgeous swell of layered unaccompanied vocals ("Anahorish")." – NPR
The video was shot in one afternoon outside London in the Alice Holt Forest – along with some rather rigid dance moves, viewers are greeted with stark imagery of just Hannigan in a crimson-red dress, surrounded by towering trees.
"There's a sense of struggle in the song," she says. "I didn't want it to be too literal. "It was very peaceful, but a strange, eerie place."
"Fall" is a song Hannigan co-wrote with songwriter Joe Henry. It's the lead song on her upcoming third studio album,"At Swim," which finds her exploring new sonic territory with the help of producer Aaron Dessner of the National.
"That was a turning point in terms of the flow of the record," she says about connecting with Dessner on the 11 songs that make up "At Swim."
Listen to "Prayer for the Dying" and instantly download the track when you pre-order At Swim: