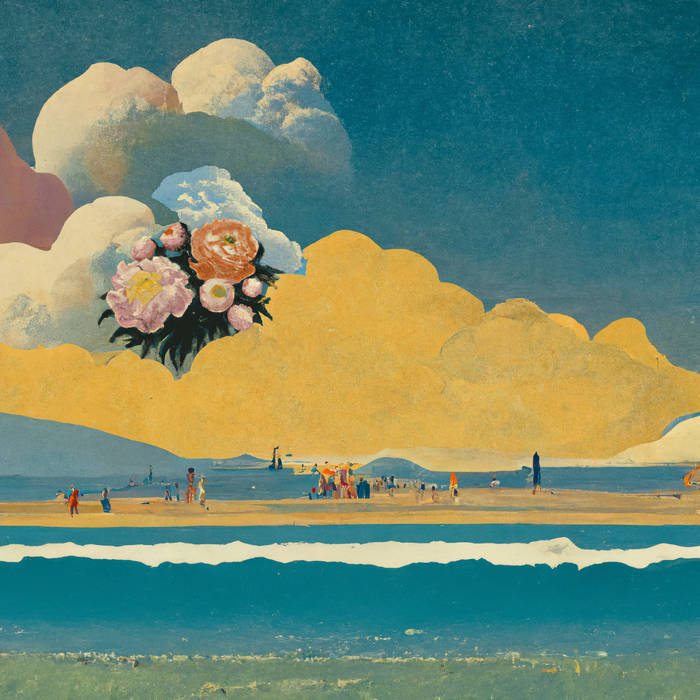 Temples Announce Their New Sean Ono Lennon Produced Album, Exotico.
Temples have announced details of their fourth album, Exotico. The Sean Ono Lennon produced album will be released on ATO Records on Friday 14th April 2023.
Having previously worked with Lennon on their 2020 single 'Paraphernalia', the album was recorded at his upstate New York studio and mixed by Dave Fridmann (Beach House, Spoon, The Flaming Lips). The track listing of the 16-track album is as follows:
Liquid Air
Gamma Rays
Exotico
Sultry Air
Cicada
Oval Stones
Slow Days
Crystal Hall
Head In The Clouds
Giallo
Inner Space
Meet You Maker
Time Is A Light
Fading Actor
Afterlife
Movements Of Time
 The album will be available on LP, CD, DL & cassette via the band's shop and can be pre-ordered HERE.
The band have today also shared 'Gamma Rays', the first track to be taken from the album. Talking about the track, James Bagshaw of Temples said:
In the verse lyrics we're talking about the grandness of nature, and then the chorus flips that on its head, it sounds like a rejoiceful summer tune about soaking up the rays, but the truth is that soaking up gamma rays will kill you. So it's about that juxtaposition of beauty and danger that we often find in nature.
The track is also accompanied by a video shot in Benidorm. Talking about the video, director Molly Daniel said:
Filming in Benidorm was inspiring. It's a very surreal and futuristic space – like Margate meets Vegas meets the end of the world!  I wanted a video that felt fast paced and took you on a journey through some great locations.
Having last played a sold-out U.K. tour in 2019, including a show at London's Shepherds Bush Empire, the band make a live return next month with a short run of small club shows to road-test the new album. A full U.K. & European tour will be announced shortly. The full list of dates is as follows:
01.02.23 – Castle & Falcon – BIRMINGHAM
02.02.23 – YES – MANCHESTER
03.02.23 – Belgrave Music Hall – LEEDS
04.02.23 – Stereo – GLASGOW
05.02.23 – Lafyette – LONDON
06.02.23 – Clwb Ifor Bach – CARDIFF
 Tickets for the shows are on sale now HERE
………………………………………
During the making of Exotico, Temples learned of the early-modern phenomenon of phantom islands: bodies of land included on maps for a period of time but later found to be nonexistent, often the consequence of oceanic mirage or deliberate mythmaking and the Kettering band's fourth long-player takes place in a similarly mystical setting, an impossibly utopic island dreamed up by singer/guitarist James Bagshaw, bassist Tom Walmsley, keyboardist/guitarist Adam Smith, and drummer Rens Ottink. 
With its resplendent collage of psychedelia and krautrock and time-bending dream-pop, Exotico brings that world to life in crystalline detail, all while exploring an entire spectrum of existential themes: impermanence, mortality, our connection with nature and the wild immensity of the mind. Equal parts cerebral and celestial, the result is a truly immersive body of work, fully affirming Temples as one of today's most forward-thinking and endlessly inventive rock bands.
Having first crossed paths with Lennon at the Desert Daze festival in Southern California in 2019 they instantly felt a profound creative connection with the songwriter / musician/producer and their 12 days of Exotico sessions marked a significant departure from the self-contained approach they'd adhered to since their debut album Sun Structures (a 2014 release The Quietus likened to a series of "woozy daydreams that will embed themselves further in with each listen"). To that end, the band broadened their musical palette to include a vast expanse of instrumentation—a fitting choice for a body of work inspired by everything from classical symphonies to Italian horror soundtracks to Brill Building-era girl groups.
For Temples, the act of creating Exotico fulfilled both their hyper-imaginative impulses and an understandable need for escape from the real world. "This record is essentially something we made for ourselves to find joy in at the time we were making it," says lead singer James Bagshaw. "There are songs to dance to, songs to reflect with, and through that we ended up delving into every aspect of our musical vocabulary." Bassist Thomas Walmsley adds: "There are so many different influences across the songs, which goes back to having free rein in the studio and being as spontaneous as we could be." 
Because of that unmitigated freedom, Temples ultimately shook off any lingering inhibitions in the creative process. "We learned to see the magic in the mistakes, and in the unpredictability of an instrument or your own voice," says Bagshaw. "It taught us to be less concerned about what genre something might sit in, or even stop worrying about genre altogether. The genre should always just be Temples."