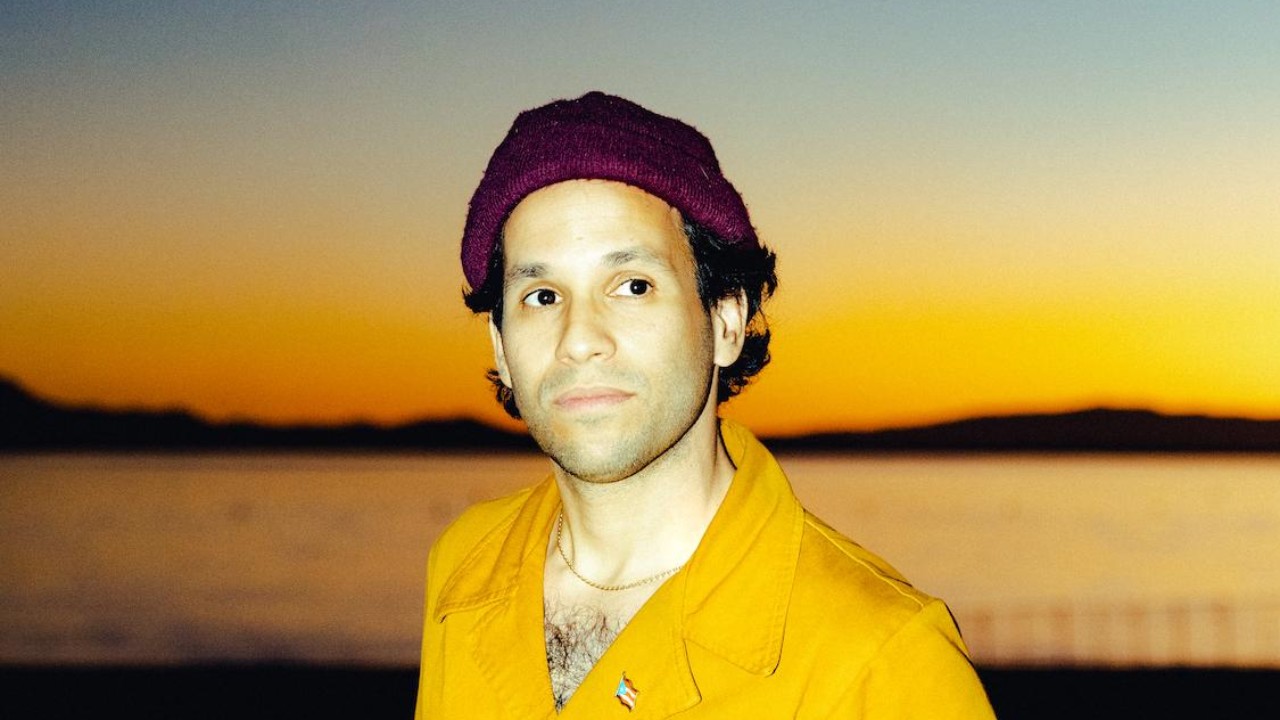 Pachyman's Single "All Night Long" Feat. Winter Out Now
Pachyman, the LA-based multi-instrumentalist Pachy García, shares his new single "All Night Long" today. The mesmerizing and traditionally inspired dub track features vocals from Brazilian singer Winter describing the tenderness and aching that the late night gives way to. "All Night Long" will also be released physically on a 7-inch vinyl. Available for purchase HERE.
Speaking about the new single, Pachyman says, "Lately I have been inspired by a lot of lovers-rock tracks. There is some sort of modern feel to this subgenre of reggae, maybe because of its immediate influence from disco and soul that spoke to me in a different way than roots or rub a dub. The fusion of electric pianos or synthesizers on acoustic reggae always struck me as futuristic and something that needed further explorations and lovers-rock did it right. The combination of those worlds with a female vocal is magical. I wrote the whole tune inspired by the likes of Jennifer Lara & Sonia Ferguson. I called up my Brazilian friend and amazing vocalist and songwriter Winter to put her touch on the music. She gave her own twist to it, singing in both English and Portuguese in a dreamy manner that gave the song its own unique sound."
"All Night Long" marks Pachyman's first offering of 2022 and follows his third studio album The Return of Pachyman, a release inspired by the old-school Caribbean reggae García fell in love with while growing up in San Juan, Puerto Rico.
The song precedes a run of North American tour dates beginning in New York at the end of March with stops in Philadelphia and Boston and continuing on through April with Altin Gün. Grab your tickets here.
Upcoming Live Dates
* = w/ Genesis Owusu
^ = supporting Altin Gün
2/10 – Leuven, BE @ Het Depot
2/11 – Maastricht, NL @ Muziekgieterij
2/12 – Utrecht, NL @ Footprints Festival
2/13 – Nijmegen, NL @ Merleyn
2/15 – Antwerpen, BE @ Trix
2/16 – Angers, FR @ Joker's Pub
2/17 – Beauvais, FR @ L'ouvre-Boîte
2/18 – La Rochelle, FR @ La Sirène
2/22 – London, UK @ Oslo Hackney
2/23 – Bristol, UK @ The Crofter`s Rights
2/24 – Leffinge, BE @ De Zwerver
2/25 – Lille, FR @ L'Aeronef
3/2-5 – Riviera Cancun, MX @ My Morning Jacket's One Big Holiday
3/30 – Brooklyn, NY @ Baby's All Right
3/31 – Philadelphia, PA @ Underground Arts*
4/2 – New York, NY @ Bowery Ballroom*
4/3 – Boston, MA @ The Sinclair*
4/4 – Montreal, QE @ Le National
4/5 – Toronto, ON @ Axis Club (f.k.a. Mod Club)
4/7 – Chicago, IL @ Thalia Hall
4/8 – Minneapolis, MN @ Varsity
4/9 – Madison, WI @ Majestic
4/12 – Vancouver, BC @ Rickshaw Theatre
4/13 – Seattle, WA @ Crocodile
4/14 – Portland, OR @ Revolution Hall
8/27-28 – Los Angeles, CA @ This Ain't No Picnic Festival