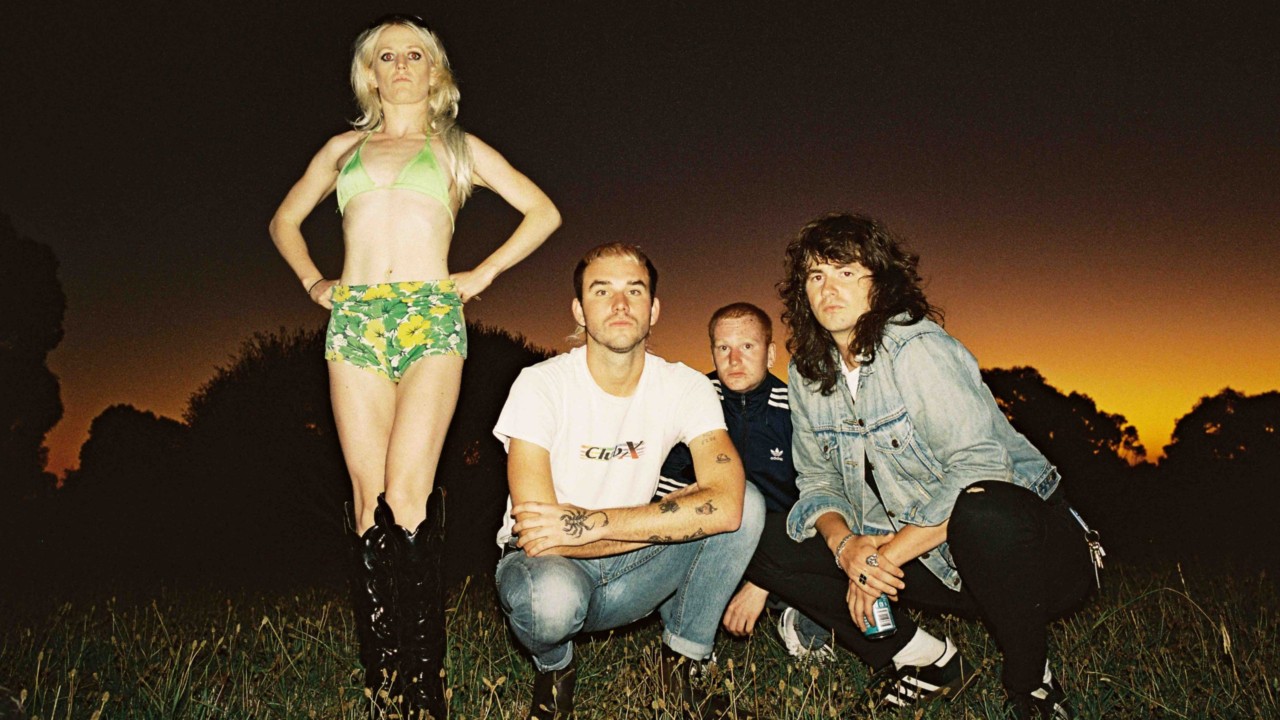 Amyl and The Sniffers Release Sophomore Album 'Comfort To Me' Today
Amyl & The Sniffers, have released their sophomore album Comfort To Me today! Comfort To Me, which was co-produced by the band and Dan Luscombe, is the follow-up to Amyl & The Sniffers' critically acclaimed 2019 self-titled debut album. With its lyrics largely written during the Australian Bushfire season, when The Sniffers were already wearing masks to protect themselves from smoke in the air, Comfort To Me came together in a 3-bedroom apartment where the four band members were quarantined together during COVID-19 lockdown. The result is a less spontaneous and more darkly considered record that masterfully captures the essence of the band like never before.
"This album is just us — raw self-expression, defiant energy, unapologetic vulnerability," says Taylor. "It was written by four self-taught musicians who are all just trying to get by and have a good time."
Order the sophomore album here.
Amyl and The Sniffers also announce today that on October 5th they'll premiere a filmed performance of Comfort to Me, played in full, in one take, on a slab of concrete in a suburban wasteland somewhere in Melbourne, Australia. Tickets for the live stream are available now HERE.