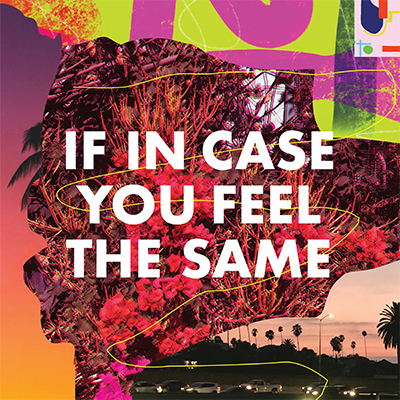 Thad Cockrell's Debut Album 'If In Case You Feel The Same' Out Today
Thad Cockrell's debut If In Case You Feel The Same is out today, and the album has already won a wide swath of critical praise, a quickly growing amount of radio airplay and success at streaming platforms. Produced mainly by Tony Berg (an industry veteran who's worked with everyone from Phoebe Bridgers to the Replacements), and mixed and engineered by Shawn Everett (Vampire Weekend, Beck, The War on Drugs), the album features an all-star backing band appearing on various songs throughout – Brittany Howard (backing vocals on "Higher"), Blake Mills (guitar), Chris Dave (drums), Matt Chamberlain (drums), Ethan Gruska (piano, synths), Ian Fitchuk (multiple instruments). If In Case You Feel the Same pushes beyond the understated country of Cockrell's earliest work to illuminate his more idiosyncratic impulses. Throughout If In Case You Feel The Same, Cockrell reveals his rare ability to create songs that instantly hit on a visceral level, yet subtly invite intense contemplation.
Listen to "Higher" (featuring Brittany Howard) below
The New York Times recently praised album standout "Higher," which features backing vocals from Howard, saying "Thad Cockrell sings in a quivering tenor about sorrow and heartbreak, but Brittany Howard swoops in to rescue him, harmonizing a vow that grows ever more persuasive: 'I'm gonna lift you higher when I'm feeling low.'" Rolling Stone says Thad "gets into cosmic gospel mode on 'Higher,' enlisting the Alabama Shakes' Brittany Howard to help him strain toward the sky. Nestled between lush, arresting bits of psychedelia, Cockrell's urgent tenor makes a promise: 'I'm gonna lift you higher, when I'm feeling low.'"
Cockrell has co-written with a notable list of artists that include Joy Williams (on her GRAMMY-nominated 2019 album Front Porch), Joseph, Devon Gilfillian and Mathew Caws of Nada Surf, and there's a palpable sense of communion that infuses all of If In Case You Feel The Same, including Cockrell's collaborations with Howard. An ardent fan of the Alabama Shakes frontwoman, Cockrell first linked up with Howard thanks to a wholly unexpected introduction from his dear friend, singer/songwriter Becca Mancari.
"I never wanted Becca to feel like a pass-through, so I put it out into the universe that if I was meant to meet Britt, it would just happen someday," says Cockrell. One very late night while hanging out with Howard, Mancari shared some recordings of Cockrell's songs, which then prompted Howard to hijack Mancari's phone and send Cockrell a text professing her love for his music. "Twenty minutes later they're walking into my house, and I'm making mezcal margaritas and playing Britt songs from the new album," says Cockrell. "At some point she said me, 'I never like anything, but I love all of this.'" Soon enough, Howard had sent Cockrell's demos to ATO Records, thus paving the way for his signing to the label.