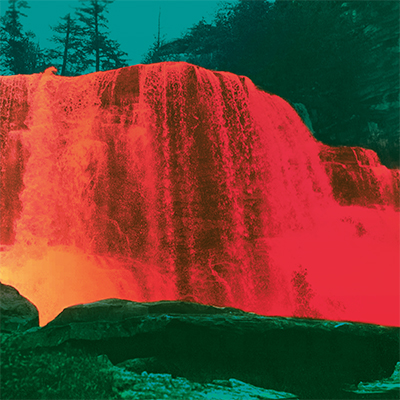 My Morning Jacket Release New Album 'The Waterfall II'
MY MORNING JACKET RELEASE THE WATERFALL II
ALBUM LISTENING PARTY CONFIRMED FOR THIS THURSDAY, JULY 9 AT 9PM ET VIA YOUTUBE AND FACEBOOK

ALBUM PRE-ORDERS AVAILABLE NOW
PHYSICAL CD AND VINYL OF THE WATERFALL II OUT AUGUST 28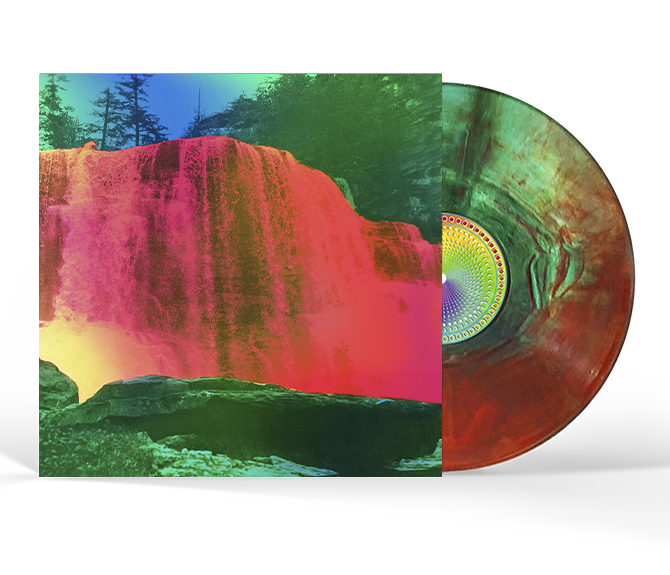 THE WATERFALL II DELUXE includes:
·  Orange & green "splash" colored LP 
·  180-gram vinyl 
·  Deluxe gatefold foil jacket 
·  Animated zoetrope labels 
·  Limited to 5,000 worldwide 
·  Includes digital download 
Back in late 2013, the members of My Morning Jacket arrived at Stinson Beach, a tiny Northern California town set right on the ocean and near the majestic Muir Woods. Massively inspired by their idyllic surroundings—and a sense of charmed isolation that frontman Jim James likened to "living on our own little moon"—the Kentucky-bred five-piece ended up creating over two dozen songs at the mountaintop studio known as Panoramic House. Though they flirted with the idea of putting out a double album, the band ultimately decided to lay aside a batch of songs and release the rest as The Waterfall: a 2015 full-length that later earned Grammy Award nomination for Best Alternative Music Album. After years of keeping the remaining songs stashed away, My Morning Jacket are now set to share The Waterfall II, a strangely timely continuation of a psychic and sonic journey begun long ago.
As James reveals, the decision to unearth The Waterfall II was sparked from a bit of serendipity in the early days of self-quarantine. While out on a walk, he placed his music library on shuffle and soon stumbled upon "Spinning My Wheels," a tender rumination on the struggle for presence, its lyrics confessing to feeling "hypnotized from doing the same old thing." Struck by the song's enduring relevance, James revisited the other tracks reserved from the Panoramic House sessions and found that they invited a welcome moment of self-reflection—an outcome perhaps even more perfectly suited to the chaos of the current day than the circumstances of their recording.
Like its predecessor, The Waterfall II mines its mood of dreamy contemplation from certain heartbreak James had recently experienced, including the demise of a monumental relationship. Unfolding in a loosely threaded narrative of loss and recovery, the album conjures an indelible pain but never drifts into despair, gracefully conveying James's message that "there is hope beyond the pain and loss, if you learn to flow with life like water."
Opening on the weary reverie of "Spinning My Wheels," The Waterfall II endlessly illuminates My Morning Jacket's eclectic sensibilities, encompassing everything from lilting sunshine-pop to fantastically ramshackle country-rock. While the album slips into heavenly psychedelia on tracks like "Feel You" (a mesmerizing epic James developed deep in the Muir Woods), a more ominous tone permeates "Magic Bullet" and its rattled response to a then-recent school shooting. An intimate documenting of keeping an open heart in the face of devastation, The Waterfall II embodies a wistful longing on "Run It" (a song about "the desire to disappear and turn back into water," according to James) and later gives way to overwhelming gratitude on "Welcome Home" (a portrait of "coming home from tour feeling so sad and defeated and lonely, but realizing how much love I was lucky to have in my friends and family"). And on "The First Time," My Morning Jacket close out the album with a sweetly rambling meditation on the possibility of finding love again, channeling both ineffable sorrow and wide-eyed hope to incredibly glorious effect.
Even in its most heavy-hearted moments, The Waterfall II radiates an undeniable sense of wonder, a testament to the wild-mindedness that's long imbued the music of My Morning Jacket. With their unabashed curiosity infinitely stirred by their time at Stinson Beach, the band hopes that the album might lead others to look beyond what's human-made in the search for solace and renewal. "As so many of us feel out of tune and long for the world to be a better place, we have to look to nature and the animals and learn from them: learn to love, accept, move on, and respect each other," says James. "We gotta work for it and change our ways before it's too late, and get in harmony with love and equality for all of humanity and for nature too."