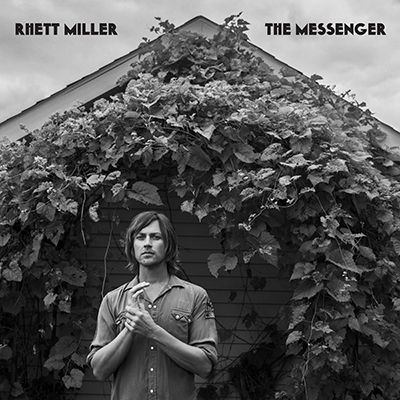 Rhett Miller's New Album The Messenger Out Now
"The Messenger is an intimate, unflinching reflection on what makes Rhett Miller tick… a personal, contemplative statement." – American Songwriter Magazine
PURCHASE + STREAM THE MESSENGER
ATO is excited to announce that Rhett Miller's new solo album, THE MESSENGER, is out today. Recorded earlier this year over five days at The Isokon in Woodstock, NY with producer/musician Sam Cohen (Kevin Morby, Benjamin Booker), THE MESSENGER sees Miller playing it faster and looser than perhaps any other time in his quarter century career, instilling what might be his most personal songs to date with a groovy limberness that belies the reflective darkness within. Backed by a white hot backing combo comprised of Cohen (Electric & Acoustic Guitars, Pedal Steel Guitar, Piano, Organ, Second Drumset), Brian Betancourt (Bass), and Ray Rizzo (Drums), Miller goes deep into his own youthful experiences with suicide and depression, placing "a long distance phone call to myself as a 14-year-old" on surprisingly buoyant new songs like "The Human Condition" and "Permanent Damage." Miller has also teamed with Caldecott Medalist and bestselling artist Dan Santat for No More Poems, a riotous collection of irreverent poems for modern families to be published March 5, 2019 by Little, Brown Books For Young Readers.
"I wanted this record to be less safe," Miller says. "I wanted to put myself in the hands of a producer who was going to do things that I didn't expect; I wanted to play with people I didn't know and be surprised by what they came up with. And all of that really came to pass. That's what you're getting with this record. You're getting this locked-in rhythm section with a crazy, psychedelic guitar maestro playing along with me singing my songs about depression and insecurity."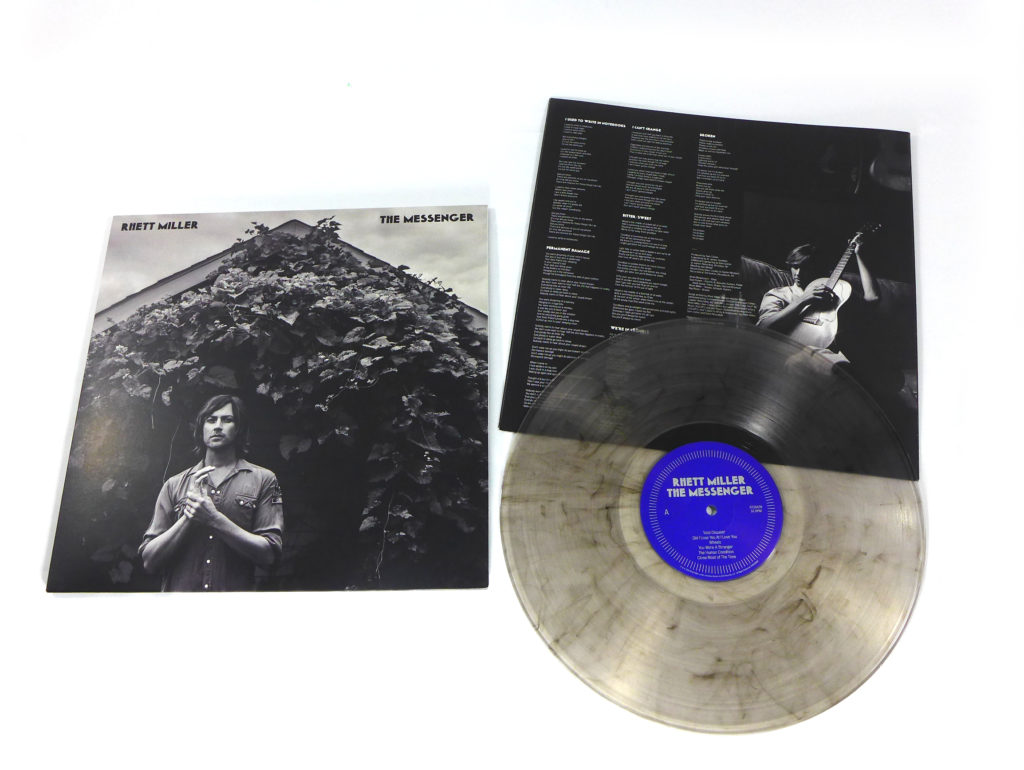 ATO is also excited to announce that Old 97's first-ever collection of original Christmas songs, LOVE THE HOLIDAYS, is available today to be streamed in its entirety via the Bitter Southerner. Out Friday, November 16, the album was produced, mixed & engineered by John Pedigo in the band's home state of Texas. The LP presents a sack full of rockin' new Yuletide favorites, as well as Old 97's take on the New Year's Eve standard, "Auld Lang Syne" and other holiday favorites. Among its many highlights are the title track, co-written with Kevin Russell (The Gourds, Shinyribs), "Gotta Love Being A Kid (Merry Christmas)" and "Snow Angels," both co-written with acclaimed writer Ben Greenman, and the continuing saga of everyone's favorite reindeer, "Rudolph Is Blue," co-written by Old 97's and Dan Bern.
Miller and Old 97's will celebrate both LPs with an eagerly anticipated U.S. Holiday Extravaganza tour, headlined by Old 97's and opened by a solo acoustic set from Miller. The dates begin November 28 at The Neptune in Seattle, WA and then continue through late December.
"We're going to hit the road right after Thanksgiving," Miller says. "The evening will begin with me doing an acoustic set. I'll play some of my new songs, some from my solo catalogue, and probably a few oddball songs too. Then I'll leave the stage, Michael Casey will come out, he's a punk rock magician from Raleigh, NC, he's super-brilliant, he's going to do a magic show before I come back out with the Old 97's and we do the full Old 97's Holiday Extravaganza."
For complete details, please visit old97s.com/shows and rhettmiller.com/shows.
OLD 97'S HOLIDAY EXTRAVAGANZA TOUR
NOVEMBER
28 – Seattle, WA – The Neptune w/Rhett Miller solo
29 – Portland, OR – Wonder Ballroom w/Rhett Miller solo
30 – San Francisco, CA – The Fillmore w/Rhett Miller solo
DECEMBER
1 – Los Angeles, CA – The Troubadour w/Rhett Miller solo
2 – Solana Beach, CA – The Belly Up w/Rhett Miller solo
3 – Pioneertown, CA – Pappy & Harriet's w/Rhett Miller Solo
6 – Richmond, VA – The National w/Rhett Miller solo
7 – Philadelphia, PA – TLA w/Rhett Miller solo
8 – Baltimore, MD – Rams Head Live! w/Rhett Miller solo
9 – Cambridge, MA – The Sinclair w/Rhett Miller solo
10 – Portland, ME – Port City Music Hall w/Rhett Miller solo
12 – Hamden, CT – Space Ballroom w/Rhett Miller solo
13 – Asbury Park, NJ – The Wonder Bar w/Rhett Miller solo
14 – New York, NY – Irving Plaza w/Rhett Miller solo
15 – Pittsburgh, PA – Mr Smalls w/Rhett Miller solo
28 – Austin, TX – Mohawk w/Rhett Miller solo
29 – Dallas, TX – Statler Ballroom w/Rhett Miller solo
JANUARY
26 – Ponte Vedra, FL – Ponte Vedra Concert Hall w/Shooter Jennings