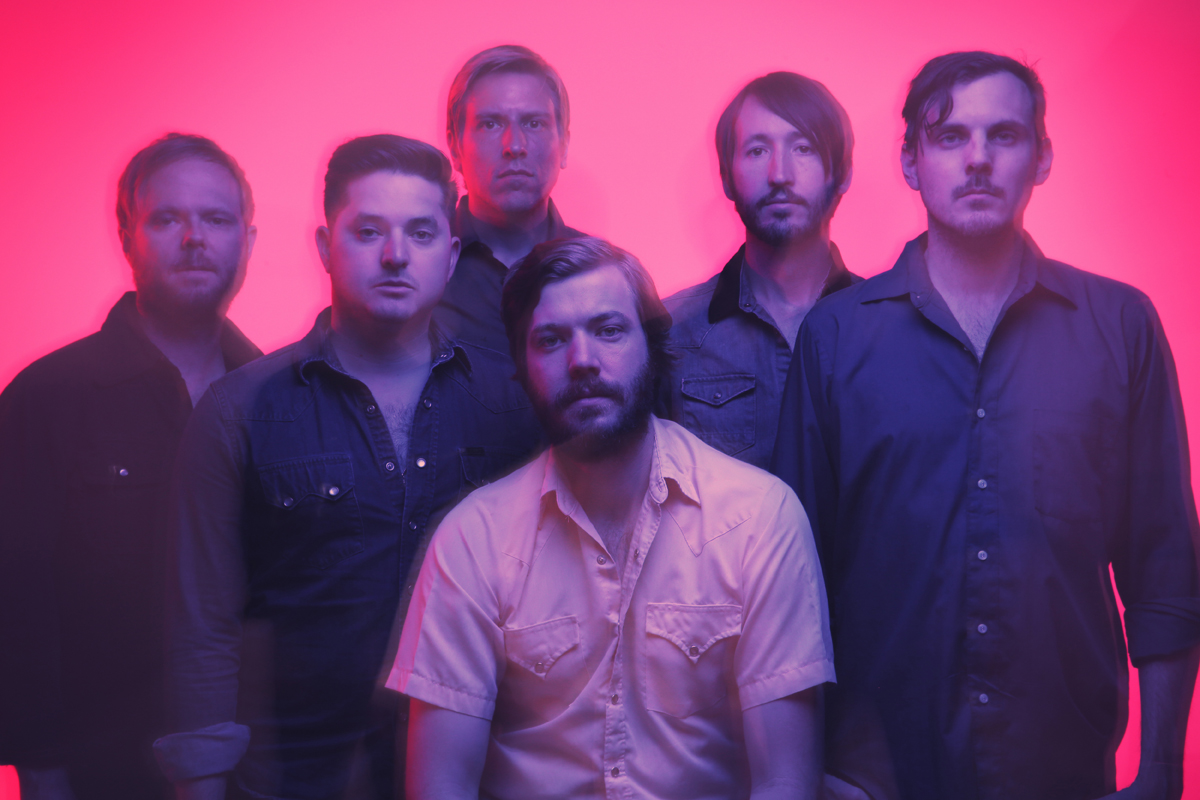 Pre-Order Midlake's "Antiphon" / NPR Premieres Track
Pre-order Antiphon from the band's official pre-order and receive an early digital download of the album on Nov 1, an instant download of the title track, and be entered to win an autographed test pressing.  Antiphon is also available for pre-order on iTunes.
NPR Music's "All Songs Considered" recently premiered the new track "Provider" from Midlake's upcoming album Antiphon. NPR Music says "Each of Midlake's full-lengths has had it's own character, though they share an affinity for the '70s, when progressive rock and bold musical themes ruled. This album feels dreamy in a psychedelic way. But, like music from the classic band The Moody Blues, even the spacier moments still hold on to melody and structure".  Denton, Texas' favorite sons will celebrate their first ATO Records release November 5.
The band will kick off new dates on November 5 at Brighton Music Hall in Allston, MA and will make stops in major markets including New York, Philadelphia, Washington, D.C., Chapel Hill, Atlanta and Nashville winding up with two dates opening for Pearl Jam in Dallas and Oklahoma.
The band recently revealed the artwork for the album. After the costumed antics of the band's last two album covers, the color-saturated globe on Antiphon takes a different tack, and a broader picture outside of Midlake's internal dynamic. "It conjures imagery of a celebratory fireworks display," Pulido suggests "but it's actually a diagram of an exclusive group of connected entities with disproportionate amounts of control over the global economy. It's a beautiful way to show a darker side of things in the world."
Recorded at their studio in Denton, the self produced Antiphon came together in six months and was mixed by Tony Hoffer (Belle and Sebastian, M83, Beck). According to Eric Pulido, "Antiphon is the most honest representation of the band as a whole, as opposed to one person's vision that we were trying to facilitate."
"It's always through the scope of Midlake," said Pulido of the new record, "but on Antiphonwe wanted to embrace the psychedelia, style and nuance you might hear in bands from yesteryear while also being aware of music influences leading up to and present now. The result was less folk and more rock. Less nostalgic and more progressive. Now the sky's the limit."
MIDLAKE TOUR DATES
* with Edward Sharpe and the Magnetic Zeros
† with Pearl Jam
September 19                    Los Angeles, CA                       The Masonic Lodge at Hollywood
September 20                    San Francisco, CA                          America's Cup Pavilion*
September 21                    Santa Cruz, CA                               Rio Theatre
September 24/25               Denton, TX                                     Dan's Silverleaf
November 5                      Boston, MA                                    Brighton Music Hall
November 6                      New York, NY                                Mercury Lounge
November 9                      Washington, DC                              Rock and Roll Hotel
November 10                     Philadelphia, PA                             Johnny Brenda's
November 11                     Chapel Hill, NC                              Local 506
November 12                     Atlanta, GA                                   The Earl
November 13                     Nashville, TN                                 The End
November 15                     Dallas, TX                                   American Airlines Center †
November 16                     Oklahoma City, OK                          Chesapeake Energy Center †