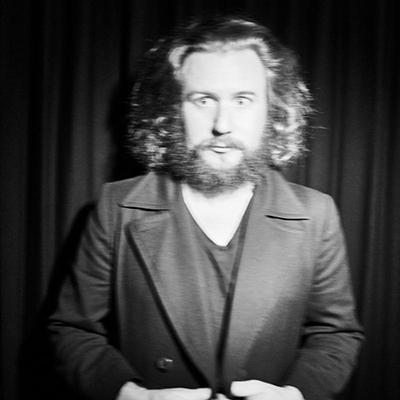 Jim James Releases "Throwback" From New Album "Uniform Distortion" Out 6/29
Jim James has released the new single, "Throwback," from his soon-to-be-released album, Uniform Distortion, out June 29.
Pre-Order Uniform Distortion Here
"I wrote this song doing pretty much what you are probably doing right at this very second: scrolling thru social media," says James. "It struck me as SO wild – how, as you scroll back in time through someone's account, you watch their face grow younger…but as you do this, REAL TIME IS RUNNING OUT!!!! The clock is ticking…instead of doing good work or creating love or taking a walk in nature, I am here STARING AT MY FUCKING PHONE!!!! ha ha ha. Don't get me wrong – social media is an amazing tool…but I think we should look at it more like a tool, like a hammer you pick up for a little while to do a job, and then you PUT IT DOWN. You don't sit there and keep hammering away or else pretty soon your entire world would be destroyed and fall apart! And I feel like that is exactly what is happening right before our very eyes to this precious real beautiful human-filled earth. So lets WAKE EACH OTHER UP PEOPLE! Lets stand up against injustice and use this tool of social media to fight for peace and love and equality! Let's throwback for a minute, but try and live in the NOW for a better future. Thanks for listening."
LISTEN TO "THROWBACK"
The GRAMMY® Award-nominated frontman of My Morning Jacket's third solo album, Uniform Distortion is available for pre-order HERE; deluxe bundles featuring limited edition lithographs and clear vinyl are exclusively available for pre-order HERE. All pre-orders are joined by an instant grat download of the project's first single, "Just A Fool," also available now for individual purchase at all DSPs and streaming services. "Just A Fool" is joined a new companion visual, directed by Ellis Bahl (The Kills, alt-J) and streaming now HERE. "Just A Fool" received its exclusively premiere via NPR last month.