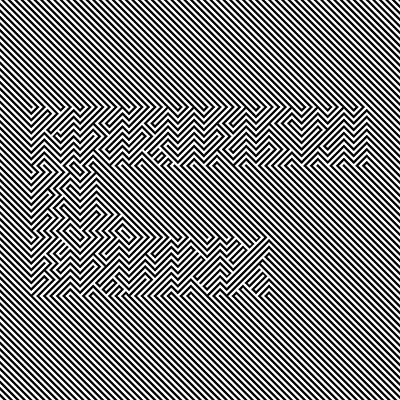 New Mariachi El Bronx Album 'III'
MARIACHI EL BRONX (III) SET FOR NOVEMBER 4 RELEASE ON ATO RECORDS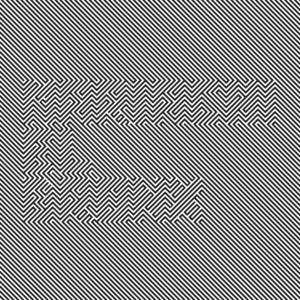 Stream/Download The New Album's Opening Track "New Beat" At KCRW
West Coast Tour Kicks Off November 5 With Record Release Show At Los Angeles' El Rey Theatre
Mariachi El Bronx – the alter ego of acclaimed Los Angeles punk outfit The Bronx – have announced the November 4 release of Mariachi El Bronx (III) with this video teaser. Stream and download the album's opening track "New Beat" at KCRW. On the third in its series of self-titled albums, the band took a fresh approach. Not content to simply excel within the confines of the mariachi genre, they ditched the rulebook and dusted off old sequencers, synths and an ARP. The 10 striking songs that resulted fuse traditional melodies with modern ambience. See below for track listing.
(III) will be available via ATO Records in all formats, including day-glo orange vinyl, and can be pre-ordered now at http://thebronxxx.shop.musictoday.com. Fans who pre-order (III) will receive a download of  "Loteria," a track that does not appear on the album, plus 8 to 1, a short film that the band members shot entirely on their iPhones. (III) is due out November 3 via PIAS Records in the UK and Europe and November 7 on Cooking Vinyl Records in Australia and New Zealand.
Mariachi El Bronx will celebrate the album's release with a fall West Coast run that will kick off on November 5 with a record release show at the El Rey Theatre in Los Angeles. Long Beach, CA-based band Tijuana Panthers will support along with Pounded By The Surf, a new surf band founded by Joby J. Ford and Vincent Hidalgo, both of Mariachi El Bronx, and Thaddeus Robles (the Heartaches).
 An online ticket presale for the fall tour is underway now at https://mariachielbronx.tix.musictoday.com/shopper.aspx. Tickets go on sale to the general public this Friday, September 12. Mariachi El Bronx will be touring Europe in December, supporting Gogol Bordello. See below for itinerary.
The band recorded most of (III) at Haunted Hallow Studios in Charlottesville, Virginia, a surreal private countryside location with absolutely no cell phone reception, but plenty of strange sculptures and miles of woods in every direction. Mariachi El Bronx – comprising Matt Caughthran, Joby J. Ford, Jorma Vik, Brad Magers, Ken Horne, Vincent Hidalgo, Ray Suen and Keith Douglas – spent two weeks there, recording with producer John Avila (Oingo Boingo), who co-produced (I) and (II) with the band. From the social commentary of tracks like "New Beat" and "Sixes And Sevens" to the reflective "Wildfires" and "High Tide," (III) reveals a band coming into its own, extending the proverbial middle finger to tradition – and backing it up 100%. DJ Bonebrake (X) guests on marimbas on "Nothing's Changed" and harp virtuoso Willie Acuña (Mariachi Sol de Mexico) joins the band on "Raise The Dead."
(III) follows 2011's Mariachi El Bronx (II), which debuted at No. 1 on Billboard's Alternative New Artist chart. The band supported (II) with numerous high profile television and radio performances – including "Late Show with David Letterman," "Jimmy Kimmel Live," "Conan," KCRW's "Morning Becomes Eclectic," WXPN's "World Café" and KEXP – and extensive touring, including a North American arena run with Foo Fighters.
NPR noted, "inside the tales of lost love and other tragedies, there's plenty of tradition balanced by shots of pure joy and irreverence" and the BBC praised (II) as a "fabulous album, fabulously written, fabulously arranged and fabulously executed." In a four-star review, Alternative Press observed, "Mariachi El Bronx (II) triumphs because not only does it treat the West Mexican musical idiom with respect, it raises the bar for future directions and possibilities."
MARIACHI EL BRONX (III) – TRACK LISTING
New Beat
Wildfires
Sticks And Stones
High Tide
Nothing's Changed
Eternal
Raise The Dead
Everything Twice
Right Between The Eyes
Valya
MARIACHI EL BRONX – 2014 TOUR DATES
Tickets available here.
West Coast Headline Tour
11/5 – Los Angeles, CA @ The El Rey Theatre
11/6 – San Luis Obispo, CA @ SLO Brewing Co
11/7 – Santa Barbara, CA @ Velvet Jones
11/8 – San Francisco, CA @ The Independent
11/10 – Bellingham, WA @ The Wild Buffalo
11/11 – Seattle, WA @ The Crocodile
11/12 – Portland, OR @ Hawthorne Theatre
11/14 – Sacramento, CA @ Assembly Music Hall
11/15 – Fresno, CA @ Strummers
Supporting Gogol Bordello
12/1 – Gdansk, POL @ B90
12/2 – Krakow, POL @ Rotunda
12/4 – Warsaw, POL @ Stodola
12/5 – Berlin, GER @ Astra Kulturhaus
12/6 – Osnabrück, GER @ Hyde Park
12/8 – Newcastle, UK @ O2 Academy
12/9 – Liverpool, UK @ O2 Academy
12/11 – Birmingham, UK @ O2 Academy
12/12 – Sheffield, UK @ O2 Academy
12/13 – London, UK @ The Roundhouse
12/14 – Nottingham, UK @ Rock City
12/16 – Dublin, IRE @ The Academy