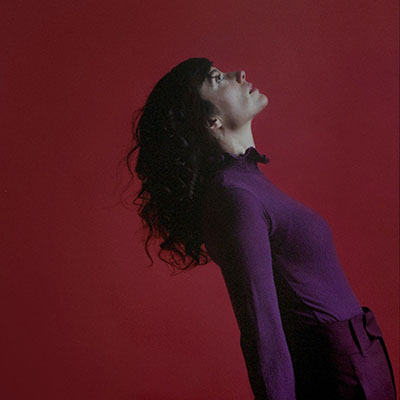 Natalie Prass Shares New Single "Sisters"
NATALIE PRASS SHOUTS OUT TO HER "SISTERS" IN NEW SINGLE FROM FORTHCOMING ALBUM 'THE FUTURE AND THE PAST' 
"the sound of a musician hitting her stride." – Rolling Stone
Fresh off her late night debut on CONAN last week, Natalie Prass has released the second single from her upcoming album 'The Future and The Past,' out June 1 on ATO Records. "Sisters" premieres today via TK with an eye-popping animated art track celebrating sisterhood in all its forms.
"Sisters" is a powerful call for solidarity and strength in femininity, during uncertain times. The funky, gospel-infused track features an all-female choir chanting the refrain "Keep your sisters close/You gotta keep your sisters close to ya" before joining Natalie for the invigorating chorus:
I wanna say it loud/For all the ones held down
We gotta change the plan/Come on nasty women
So all the bad girls here/Let's make that clear
And we'll say it fast/We're world wide, world class
"Sisters" follows "Short Court Style," the first single from 'The Future and The Past.'  That track has had a tremendous run with Natalie performing it for both CONAN and NPR Music; recording an episode of the popular podcast Song Exploder exploring the track, and earning praise from Rolling Stone, Pitchfork, Vulture, The Fader, Stereogum and more.
Watch Natalie perform "Short Court Style" on CONAN and NPR Music
Watch the video for "Short Court Style" here
'The Future and The Past' is a stunning snapshot of a musician in a state of personal rediscovery and surging femininity. The celebratory and defiant album finds Natalie tapping into deep, dancey grooves that glisten with '80s pop and '90s R&B, nestled alongside quivering, lushly orchestrated ballads.
Natalie just completed a run of shows with Fleet Foxes and several performances at SXSW where Rolling Stone deemed her one of the best acts of the week and said her show was "the sound of a musician hitting her stride."