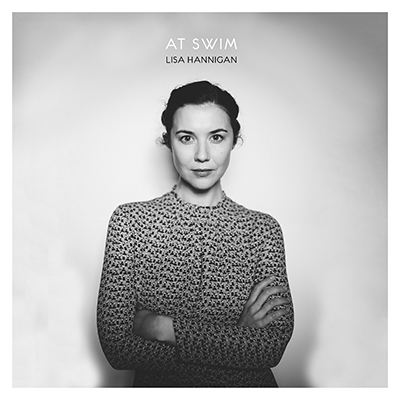 Lisa Hannigan announces new album "At Swim", listen to "Prayer for the Dying" at NPR
Irish singer-songwriter Lisa Hannigan's highly anticipated new album, At Swim, will be released August 19 via ATO Records.
PREORDER AT SWIM: Official Store | iTunes
The release follows her second full-length album, Passenger, which NPR Music praised as "lush and beautiful," while Rolling Stone furthered, "Her voice is light and agile, her phrasing like exquisite plumage, and her folksy songs move with deceptive power, sailing on guitars, strings and Irish drama." "Prayer for the Dying," the first track to be revealed off At Swim, premiered today at NPR Music. As NPR notes, the track "showcases Hannigan's considerable gift for slow-burning melancholy. Setting her lustrous voice against a backdrop of piano, slide guitar and swooning backing vocals, the song sways sweetly for four and a half languid, hypnotic minutes." Listen to it now:
After touring in support of Passenger for nearly two years, Hannigan began writing songs for her new record. Although she struggled to write new material while living in London, away from home and from what she describes as her "usual anchors and points of reference," Hannigan had a breakthrough when she got an email out of the blue from Aaron Dessner—guitarist in The National and producer of Dark Was the Night and records by Sharon Van Etten, This is the Kit and Frightened Rabbit among others. Working with Dessner and rediscovering the collaborative spirit she'd missed in Dublin enabled Hannigan to see her life in London in a different light. Hannigan and Dessner (guitar) started recording the new record with Logan Coale (bass) and Ross Turner (drums) in rural Hudson, NY at Future Past Studio. In the weeks that followed, Dessner produced the record at his home studio. "He didn't want it to sound too pretty," Hannigan says. "He wanted it to have a texture rather than have big arcing melodies." At Swim is in part about homesickness and isolation as well as about love.
Hannigan will be appear at Edmonton Folk Festival and Eaux Claires Festival in August. Look for more North American tour dates to follow.