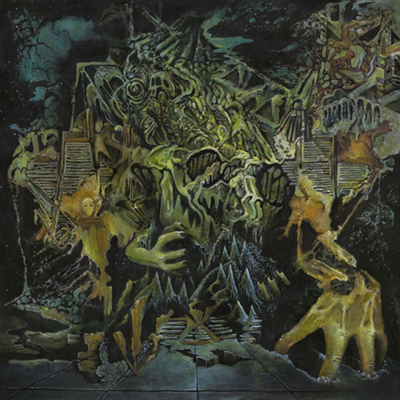 King Gizzard's "Murder Of The Universe" Out Now + New US Tour Dates
"As soon as the dust settles you can see an new world / In place of where the old one had been…" A concept album to end all concepts, Murder Of The Universe is the new collection by head-bending psychedelicists King Gizzard & The Lizard Wizard and is available everywhere now.
Lit by thunderclaps and lightning, Murder Of The Universe inhabits a sonic landscape of death, decay, ossification, fossilisation, rebirth. It is a place occupied by wandering shape-shifting beasts, bleeding skies, pools of blood, great fires and mushroom clouds; a planet rent asunder by conflict. It may take years for its true importance to be appreciated. There are simply no capital letters large enough to convey the EPIC nature of this collection.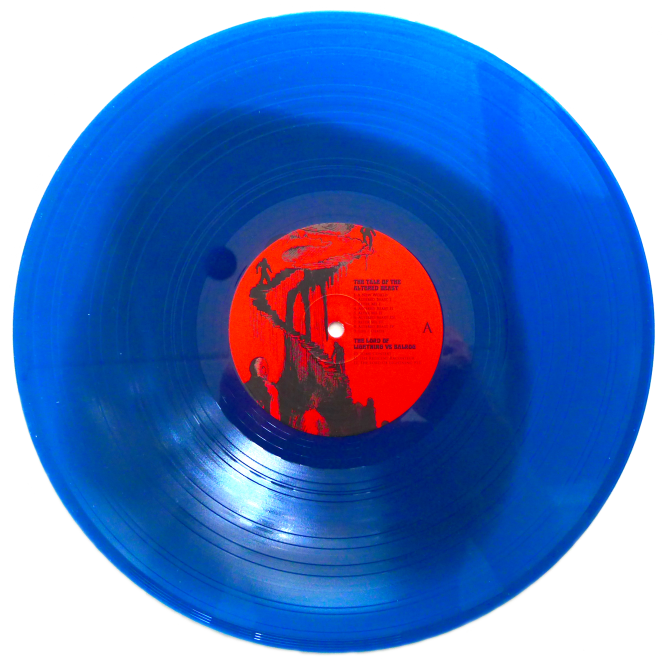 "We're living in dystopian times that are pretty scary and it's hard not to reflect that in our music," says front man Stu Mackenzie. "It's almost unavoidable. Some scientists predict that the downfall of humanity is just as likely to come at the hands of Artificial Intelligence, as it is war or viruses or climate change. But these are fascinating times too. Human beings are visual creatures – vision is our primary instinct, and this is very much a visual, descriptive, bleak record. While the tone is definitely apocalyptic, it is not necessarily purely a mirror of the current state of humanity. It's about new non-linear narratives."
Watch Chapter II: The Lord of Lightning Vs. Balrog

Watch Chapter III: Han-Tyumi & The Murder Of The Universe
9/23 – Kalamazoo, MI – Audiotree Music Festival
9/24 – Chicago, IL – Lincoln Hall
9/25 – Chicago, IL – Lincoln Hall
9/26 – Nashville, TN – Cannery Ballroom
9/28 – New Orleans, LA – One Eyed Jack's
9/30 – Austin, TX – Mohawk Outside
10/1 – Dallas, TX – Trees
10/3 – Albuquerque, NM – Sister Bar
10/4 – Denver, CO – Ogden Theatre
10/5 – Boulder, CO – Fox Theatre %
10/6 – Salt Lake City, UT – Metro Music Hall %
10/7 – Boise, ID – Neurolux %
10/8 – Portland, OR – Crystal Ballroom %
10/9 – Vancouver, BC – Commodore Ballroom %
10/10 – Seattle, WA – Neptune Theatre %
10/12 – San Francisco, CA – The Fillmore %
10/13 – 10/15 – Joshua Tree, CA – Desert Daze 2017
% with Tropical Fuck Storm
US TOUR DATES
9/23 – Kalamazoo, MI – Audiotree Music Festival
9/24 – Chicago, IL – Lincoln Hall
9/25 – Chicago, IL – Lincoln Hall
9/26 – Nashville, TN – Cannery Ballroom
9/28 – New Orleans, LA – One Eyed Jack's
9/30 – Austin, TX – Mohawk Outside
10/1 – Dallas, TX – Trees
10/3 – Albuquerque, NM – Sister Bar
10/4 – Denver, CO – Ogden Theatre
10/5 – Boulder, CO – Fox Theatre %
10/6 – Salt Lake City, UT – Metro Music Hall %
10/7 – Boise, ID – Neurolux %
10/8 – Portland, OR – Crystal Ballroom %
10/9 – Vancouver, BC – Commodore Ballroom %
10/10 – Seattle, WA – Neptune Theatre %
10/12 – San Francisco, CA – The Fillmore %
10/13 – 10/15 – Joshua Tree, CA – Desert Daze 2017
% with Tropical Fuck Storm