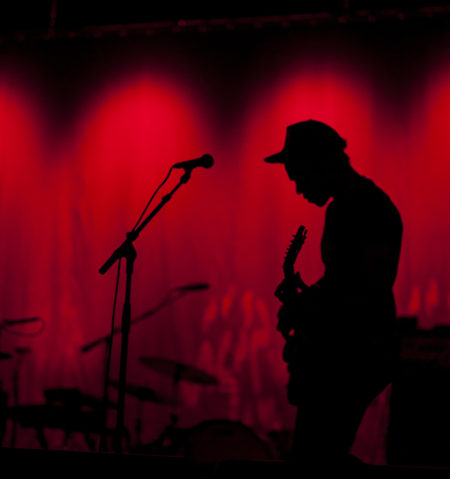 Benjamin Booker Announces West Coast Headline Dates
Benjamin Booker will celebrate the release of his self-titled debut album with his first-ever West Coast headline run. The jaunt will kick off on August 13 at The Media Club in Vancouver, BC.  This summer, Booker heads out Jack White in mid-July and will also be  performing at Forecastle, Newport Folk Festival, Lollapalooza, FYF Fest and ACL.
Pre-Order Booker's self-titled debut album now from his Official Site / iTunes / Amazon
NME hailed Booker's debut album as "a quaking blues punk blitz." Produced by Andrija Tokic (Alabama Shakes, Hurray For The Riff Raff), it will be released on August 19 via ATO Records in the U.S. and Rough Trade in Europe.
Benjamin Booker – Upcoming Tour Dates
6/17 – New York, NY @ Bowery Ballroom w/Courtney Barnett
6/18 – Boston, MA @ Sinclair w/Courtney Barnett
6/24 – Minneapolis, MN @ Varsity Theater w/Courtney Barnett
6/20 – Toronto ON @ NxNE Festival – The Horseshoe Tavern w/ Courtney Barnett
6/21 – Toronto ON @ NxNE Festival – The Silver Dollar Room
6/23 – Chicago IL @ Empty Bottle w/ White Hinterland
6/26 – Evanston IL @ SPACE w/ Bully
6/27 – St. Louis MO @ Halo Bar w/ Bully
6/28 – Memphis TN @ Hi-Tone Cafe w/ Bully
7/18-20 – Louisville, KY @ Forecastle Festival @ Louisville Waterfront Park
7/20 – St. Louis, MO @ Fox Theatre w/Jack White
7/21 – Milwaukee, WI @ Eagles Ballroom w/Jack White
7/23 – Chicago, IL @ Chicago Theatre w/Jack White
7/24 – Chicago, IL @ Auditorium Theatre w/Jack White
7/25-27 – Newport, RI @ Newport Folk Festival
7/27 – Pittsburgh, PA @ Stage AE – Outdoors w/Jack White
7/28 – Detroit, MI @ The Fox Theatre w/Jack White
7/30 – Detroit, MI @ Masonic Temple Theatre w/Jack White
7/31 – Toronto, ON @ Air Canada Centre w/Jack White
8/1-3 – Chicago, IL @ Lollapalooza @ Grant Park
8/13 – Vancouver, BC @ The Media Club – headline show
8/15 – Seattle, WA @ Tractor Tavern – headline show
8/16 – Portland, OR @ Doug Fir Lounge – headline show
8/19 – Oakland, CA @ Leo's – headline show
8/20 – San Francisco, CA @ Brick & Mortar Music Hall – headline show
8/22 – San Diego, CA @ Soda Bar – headline show
8/24 – Los Angeles, CA @ FYF Fest @ LA Sports Arena & Exposition Park
8/29-31 – Wiltshire, UK @ End of the Road Festival
10/3-5 – Austin, TX @ Austin City Limits Music Festival @ Zilker Park
10/10-12 – Austin, TX @ Austin City Limits Music Festival @ Zilker Park