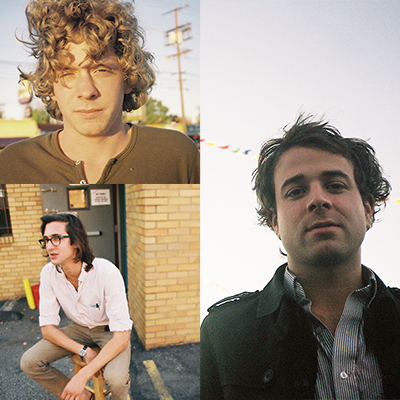 Announcing Dawes "North Hills: 10th Anniversary Edition" Deluxe LP
Today we're extremely excited to announce Dawes – North Hills: 10th Anniversary Edition, a deluxe vinyl reissue commemorating a decade since the release of their breakthrough debut album, available on September 6th. Upon its release in 2009, the Jonathan Wilson produced album was hailed by Rolling Stone for its "twangy folk rock a la Gram Parsons and Neil Young" and "sweet, Byrds-ian harmonies." Said bassist Wylie Gelber, "this album is dedicated to my first car, she gave her life for a modest insurance payout, which funded the recording of these songs."
North Hills: 10th Anniversary Edition is available for pre-order here.

The 10th anniversary edition of North Hills will include two LPs on translucent red vinyl, a gatefold jacket with gold foil stamped cover, and a 7" vinyl with two unreleased b-sides, "All My Failures" and "Wilderness." "We figured at the time that Wilderness and All My Failures didn't fit with the rest of the tunes," Taylor Goldsmith reveals, "but now it's hard to remember why we thought that. Listening back now, these recordings of these songs seem to share the same North Hills DNA as the original 11 and it feels good to get them out into the world." Also included will be the album's original 2009 promo poster, newly expanded artwork, and a digital download.  A portion of proceeds will go to Silverlake Conservatory of Music, facilitating dynamic music education across communities and providing scholarships to children whose families would otherwise be unable to afford lessons.
Dawes will also perform the album in full at this weekend's Newport Folk Festival on Saturday July 27th at 5:30pm on the Quad Stage. "North Hills: Dawes and Friends, the 10 Year Celebration," will feature an incredible group of unannounced special guests sitting in with the band and can be streamed live on Newport Folk Radio here.