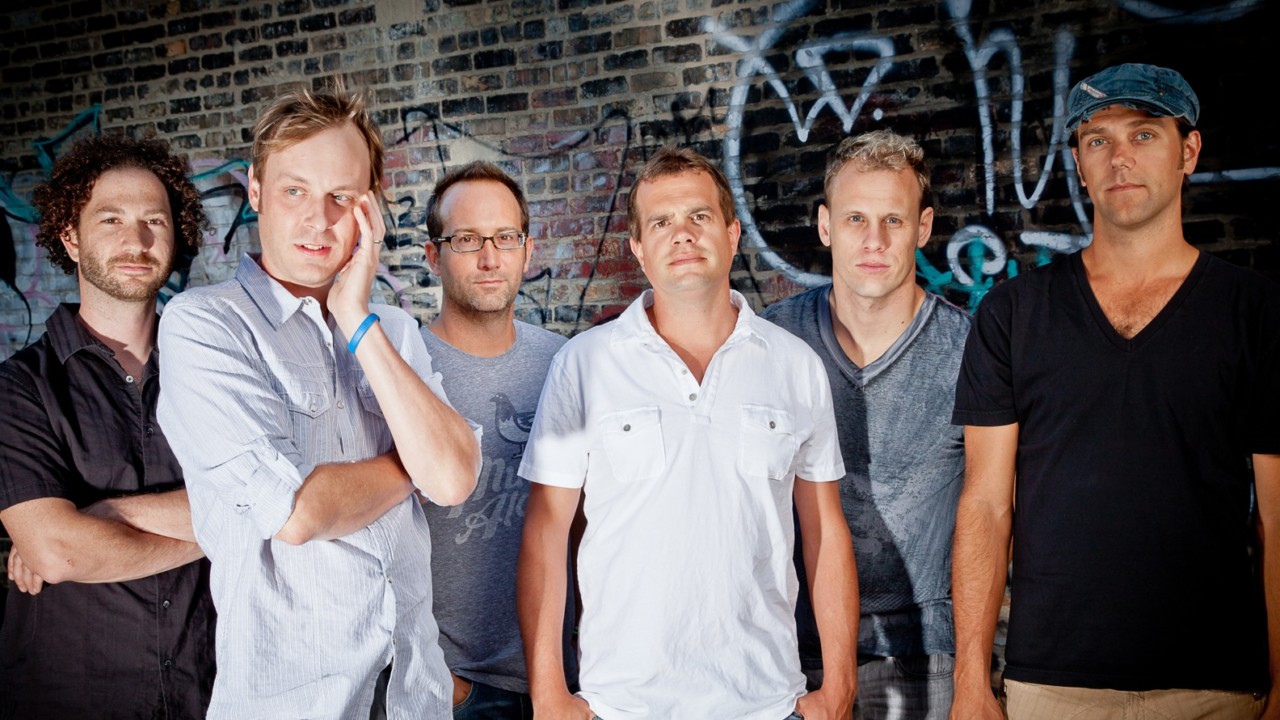 Umphrey's McGee
Already regarded as one of today's most progressive and innovative acts, Umphrey's McGee released their ATO-debut Death By Stereo this Fall, an album that cements their status as one of rock's most audacious forces in the studio.
Death By Stereo is a lethal musical gumbo stewed by the Chicago-based bands seemingly telepathic six members, who Entertainment Weekly calls "Consummate musical alchemists, deftly reconfiguring sounds from rock's vast panoply of styles."
Death By Stereo finds the groups' feet firmly entrenched in hard-hitting rock while still exploring radical new territories: Sticky Fingers-era Rolling Stones romp on Wellwishers, Black Keys-style blues on Domino Theory, and horns-infused 70s funk on Booth Love. Conduit delivers the type of dual-guitar fireworks that Umphrey's has become known for and Miami Virtue is an upbeat, kaleidoscopic blend of Phoenix and Pink Floyd.