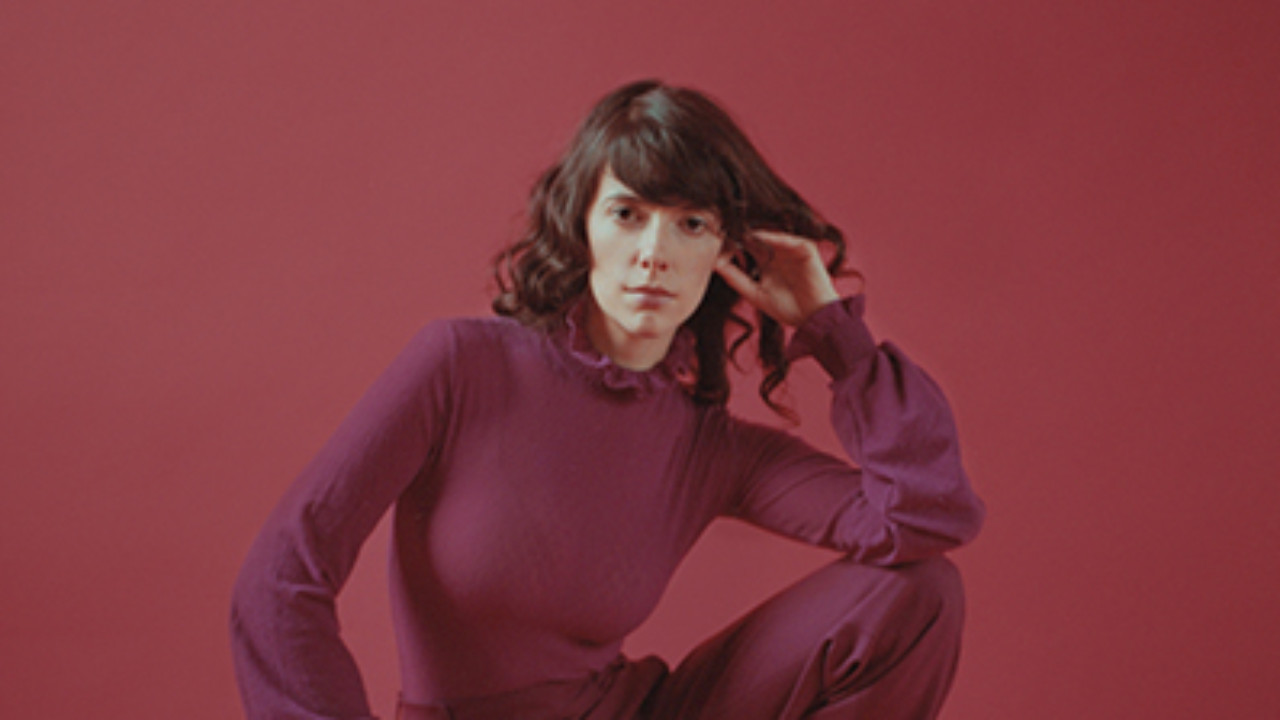 Natalie Prass
Natalie Prass had her new album written, her band ready, the recording studio booked.  Then the 2016 election happened, and out of her despair and disappointment in those results came an impulse she could not ignore: she rewrote the album to reflect these swirling emotions.  The result is The Future and The Past, a stunning snapshot of a musician in a state of personal rediscovery and surging femininity.  The celebratory and defiant The Future and The Past also signals a significant artistic leap for Prass on the heels of her 2015 breakthrough debut album.  It finds Prass tapping into deep, dancey grooves that glisten with 80s pop and 90s R&B, nestled alongside quivering, lushly orchestrated ballads.The video for "Short Court Style" was directed by Natalie Prass and Erica Price with Jethro Waters as Director of Photography (Angel Olsen's 'Shut Up and Kiss Me video).
"The record was ready to go, and then the election happened," explains Prass. "I was devastated. It made me question what it means to be a woman in America, whether any of the things I thought were getting better were actually improving, who I am and what I believe in. I knew I would be so upset with myself if I didn't take the opportunity to say some of the things that meant so much to me, so I decided to rewrite the record. I needed to make an album that was going to get me out of my funk, one that would hopefully lift other people out of theirs, too, because that's what music is all about."
Like her debut album, Prass made The Future and The Past in Richmond, VA with long-time friend and collaborator Matthew E. White at his Spacebomb Studios.  She added some new collaborations to the mix as well: Blue (Solange's 'A Seat At The Table,' Blood Orange, Carly Rae Jepsen) and Michael Brauer (Elle King and James Bay). 'Future' is ripe with string orchestrations and piano flourishes, snaking synth lines and fuzzed out guitars.
The Future And The Past is bursting with a myriad of grooves and Natalie's vocals float on top, light as a feather and tough as nails.  "Short Court Style" dials the tempo into 90s R&B territory – punctuated by handclaps, sampled "woos," and a Dr. Dre-esque whistling synth line.  Lyrically she wields a sharp knife as well.  The love torn "Lost" begins with: "Turn up the fader, its like a lightning bolt / we can't be saved, so now I'm listening on my own / Once there was a time when you had me hypnotized / you realized that your finger prints were on my bones."  Funky feminist anthem "Sisters" is an empowering rallying cry: "I want to say it loud / for all the ones held down / we gotta change the plan."