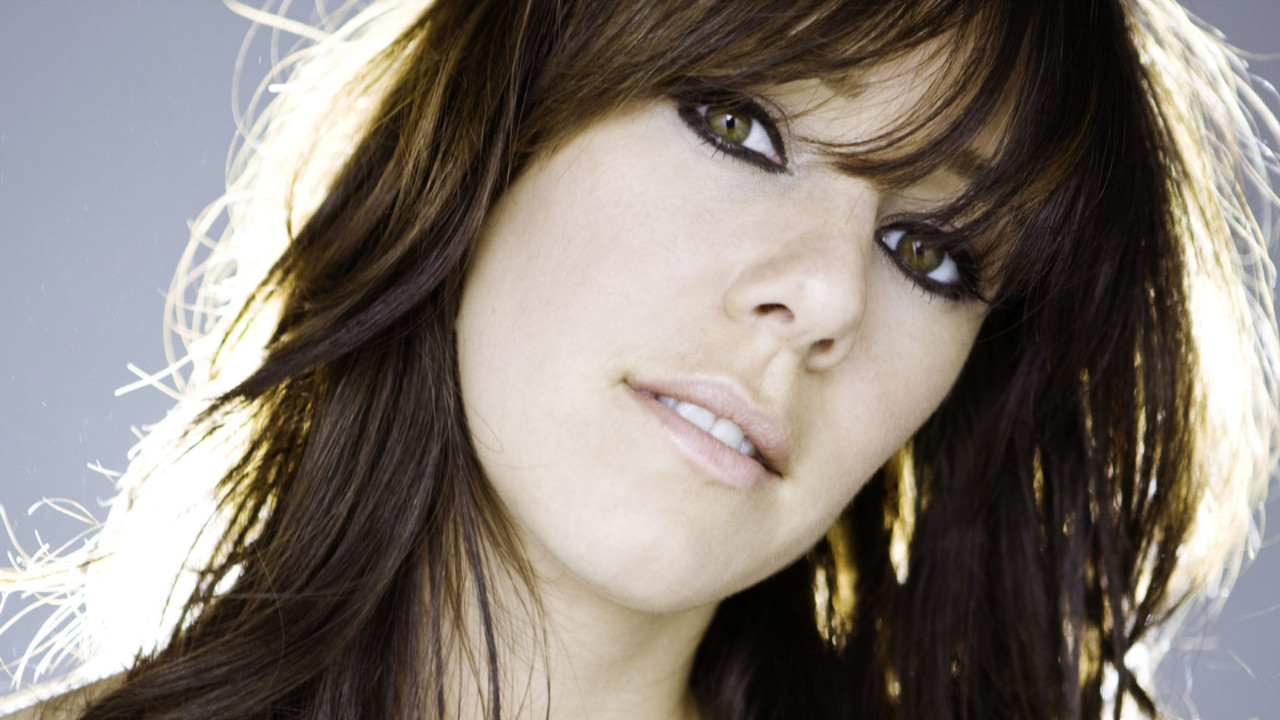 Jem
Before work had even begun, Jem knew what the title of the follow-up to her acclaimed 2004 debut, Finally Woken, would be. "Even around the making of the first album, I wanted to call this one Down To Earth," she recalls. Although the title song incorporates the reflections of an extraterrestrial, those three little words suit Jem and her aesthetic for myriad other reasons.
In the four years since Finally Woken dropped, Jem has spanned the globe. Born in Wales, she now resides in Los Angeles. On the same day that a family friend sends a text about hearing Jem's music in a café in China, an e-mail arrives from a fan listening to her in Bahrain. Taste-maker Nic Harcourt, Music Director of KCRW 89.9 FM Los Angeles, was one of her earliest supporters. And thanks to exposure via TV shows including The O.C., Grey's Anatomy, Desperate Housewives, CSI Miami and Six Feet Under, literally millions of listeners worldwide have heard her music.
Has all this gone to her head? Hardly. Like that title, Down To Earth, also implies, Jem remains grounded. Perhaps that has something to do with her early experiences behind-the-scenes, working with electronic acts such as Adam Freeland and Fatboy Slim, co-writing the Madonna single "Nothing Fails" with producer Guy Sigsworth (Björk, Alanis Morissette). But mostly, it stems from the fact that her prime motivation remains the joy of writing, recording, and performing music. Everything else is gravy.
Down To Earth was recorded in Detroit and Los Angeles, with production and writing duties shared with cohorts both old and new. In the Motor City, she worked with Jeff Bass, one of the two brothers credited with discovering Eminem. Not that either party was preoccupied with crafting straight-up hip-hop tracks. "Jeff actually loves making all types of music, which is awesome, we really clicked." Los Angeles found her in the studio with Lester Mendez. His impressive résumé includes Shakira, Santana, and Nelly Furtado, but it was his arrangements for The Love Album by Chris de Burgh, one of her mother's favorites, that clinched it. ("It was a sign," she chuckles. "I thought, I have to meet this man!")
On three other selections, she joined forces with Mike Bradford, who has played bass with Kid Rock, and counts Uncle Kracker and Deep Purple among his production credits. "He's an old friend, and he has a great musical sensibility, so I thought it would be great to do some tracks with him." Finally, to keep things good and lively, the leading expert in the field of smart dance-pop was enlisted for the club cut "Aciiid!": Greg Kurstin (Kylie Minogue, Beck, The Bird And The Bee) "I was thinking along the lines of 'Edge 1' for any hardcore fans still out there (1991 UK dance movement led by the Prodigy, preceded drum-n-bass) and Greg's electronic skills were perfect."
Down To Earth reflects the far-ranging influences of the singer-songwriter. The sensuous "I Want You To…" kicks off with rapid-fire Spanish chatter. Produced by Mendez, this tempestuous, Latin-flavored track was initially a collaboration earmarked for a solo album by turntable whiz Cut Chemist (Ozomatli, Jurassic 5). "My first version of that song was so sexy, it was ridiculous," laughs Jem. "We really had to reel it in." The inspiration, she admits, was a bit salacious, but not autobiographical. "I just had this vision of two people meeting on the dance floor, and basically wanting to ravish each other right there." In the end, the co-creators decided that, to paraphrase pop psychology, Jem needed to own these feelings herself. "We decided to put it on my album instead."
At the other end of the spectrum, the contemplative "And So I Pray" interpolates a sample of "A Summer Long Since Past," a bucolic 1983 piece by British cult artist Virginia Astley. Co-writer Kevin Beber (electronic producer/artist who was signed to the breakbeat label she used to run out of Brighton) plucked the sample from a CD his mother listened to whilst gardening. Her response was immediate. "I had never heard of [Astley], but the song was so beautiful, it just hit my heart."
Such experimentation continued throughout the making of Down To Earth. Which is how the hip-shaking "Crazy" came to feature one of the album's more surprising timbres: "Yes, that is a funky banjo," she laughs. "Part of what I love about music is, because I'm not trained in a certain way, I don't have worries about can you do this or that," she admits. "I just go for sounds." Most elements, such as the Brazilian percussion on "Down To Earth," evolved spontaneously, while others simply started life on a rough mix and never went away. Through it all, an unerring sense of structural minimalism ensures the arrangements never feel busy or cluttered.
Jem had no preconceived notions for Down To Earth, save for a decision to limit the ballads to a few choice specimens ("You Will Make It," written with her brother Justin – aka the artist Glass Pear – who collaborates on three songs on the album, is a song about loss and 9/11, featuring the soaring vocals of Vusi Mahlasela). Hence, when it came time to spice up "Aciiid!," she did not shy away from the nagging voice in her head suggesting singing in…Japanese. A colleague sent around two Japanese-American music fans to help translate the lyric and tutor Jem in phonetic pronunciation. "It was just about having a different texture and flavor on the chorus," she explains. "Why not? I remember listening to French hip-hop, and having no idea what they were saying, but really loving the melody and the tracks."
One last thought on that album title: No matter how rapturous a reception she receives, Jem shows no interest in the fame game. "Ever since watching There Will Be Blood, I've been thinking about Daniel Day Lewis. He's such a wonderful reference. He does his own thing, comes out of the woodwork, is absolutely incredible…" and then discretely steps out of the public eye. Point taken. Down To Earth will surely push Jem even further into the stratosphere, but she intends to remain securely rooted on terra firma.