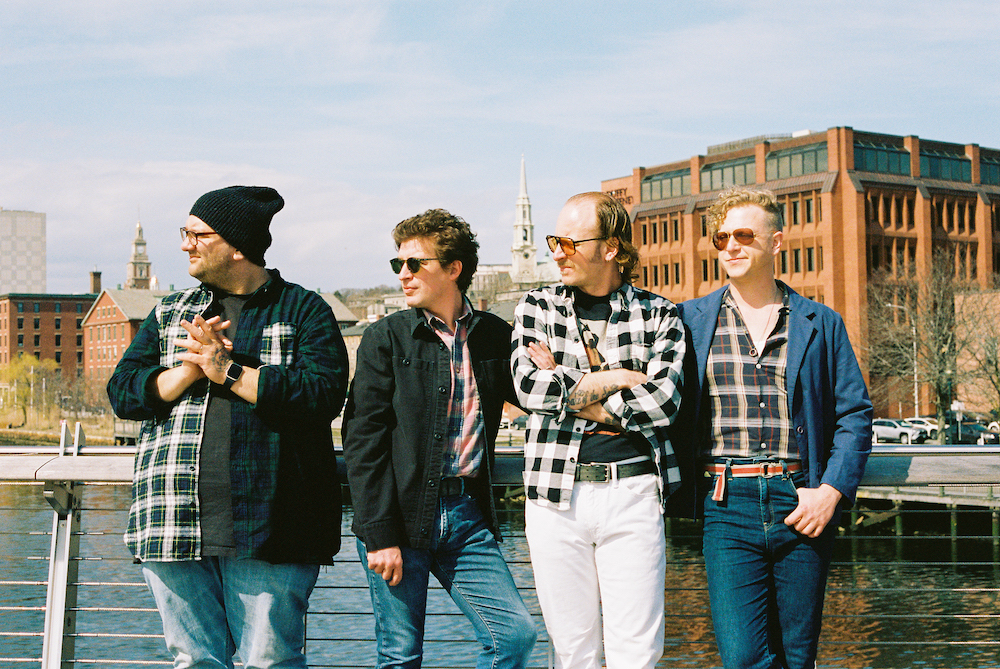 Deer Tick
Deer Tick's new album Emotional Contracts will be released on June 16th, 2023.
Emotional Contracts, the latest full-length album from Deer Tick, catalogs the existential casualties accompanying the passing of time, instilling each song with the reckless spirit defining the band for nearly two decades. The Providence-bred four-piece spent months working on demos in a warehouse space in their hometown before heading into the studio with producer Dave Fridmann (The Flaming Lips, Spoon, Sleater-Kinney). Emotional Contracts fully echoes the unruly energy of its creation, ultimately making for a heavy-hearted yet wildly life-affirming portrait of growing older without losing heart.
Deer Tick's first new body of work since 2017's simultaneously released Deer Tick Vol. 1 and Deer Tick Vol. 2, Emotional Contracts is their most collaborative to date, with all four members operating at their peak songcraft powers. The album came to life over an unusually lengthy period of time, with each track based on playing around together and connected in the almost telepathic way that's only possible after nearly 20 years. Deer Tick embraced a decidedly free-and-easy approach to the recording process at Fridmann's Tarbox Road Studios in Western New York. "We've had a habit of trying to maintain strict control over everything in the studio, but this time we wanted to see what it would feel like to let go a bit," says singer/guitarist John McCauley, whose bandmates include guitarist Ian O'Neil, drummer Dennis Ryan, and bassist Christopher Ryan.
Featuring guest musicians like Steve Berlin of Los Lobos and background vocals from singer/songwriters like Courtney Marie Andrews, Vanessa Carlton (who is also McCauley's wife), Kam Franklin, Angela Miller, and Sheree Smith, Deer Tick's ATO Records debut adds an even greater vitality to their feverish collection of timeless rock-and-roll.
Mostly recorded live and honed down from nearly 20 songs to a concise, thoughtfully curated ten, Emotional Contracts brings its combustible but sharply crafted sound to an often-pensive look inward. As revealed throughout Emotional Contracts, that unbridled authenticity stems from Deer Tick's staying faithful to their instincts while tapping into the ineffable power of their easy camaraderie.
Founded by McCauley in 2004, with the lineup solidified in 2009, Deer Tick partly attribute their unfaltering chemistry to a shared sense of humor. But as a phenomenally rowdy live act who once averaged 250 shows a year, Deer Tick mainly credit their deep-rooted connection to a mutual love for the unpredictability of the musical impulse. "I feel very lucky that we all ran into each other at some point pretty early on in our lives," says McCauley. "From the start, I just wanted to find other musicians that would somehow all stick together, which definitely isn't easy. But we all have a real fascination with music, and that desire to never limit ourselves or repeat ourselves is something that we all very much continue to share."